22nd Annual High School Regional
Tags: Gallery News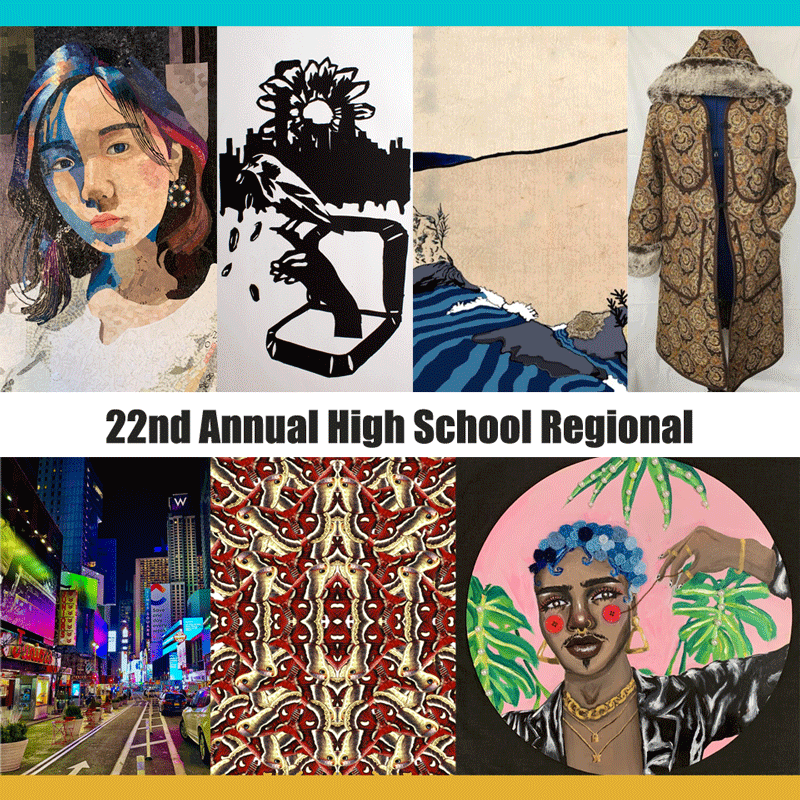 ---
March is National Youth Art Month, and Albany Center Gallery is excited to announce our next exhibit is the 22nd Annual High School Regional. The Regional is a juried exhibition showcasing the artwork of 100 high school students from 22 regional high schools. The exhibit showcases a variety of student work in all mediums, including: painting, drawing, photography, film, digital media, and sculpture.
The High School Regional highlights the importance of having arts programs in schools and promoting the cultivation of imagination and exposure to the arts for youths even at a young age. The wide-ranging selection of works reflect the unique perspectives of our next generation through the powerful outlet of art.
Art inspires youth to be engaged with their community and themselves. Make sure not to miss the 22nd Annual High School Regional and other upcoming Youth Art programming. The youth are our future, let's support them and their creative voices.
Jurors: Jennie Tang, Jade Warrick, Matthew Weinheimer 
10+ awards and cash prizes will be given out to student artists. 
Exhibition Dates: Thursday, March 25 – Friday, April 16, 2021 
Watch our 22nd Annual High School Regional Virtual Opening Reception:
Exhibit is free and open to the public. Please wear masks & maintain social distancing when visiting. Disposable masks are available. No more than 10 persons at a time are allowed inside the Gallery. Please sanitize upon entry. ACG is ventilated and air purified space, as well as sanitized and cleaned between visitors throughout the day. In order to keep our staff and visitors safe, if you suspect exposure to COVID19 or are experiencing any symptoms, please re-plan your visit. Thank you for understanding and we hope to see you soon!
View the 360' virtual tour of the 22nd High School Regional here.
View Exhibit photo gallery here.

The 22nd High School Regional is juried by Jennie Tang, Jade Warrick, Matthew Weinheimer. 
This exhibit is sponsored by ACG Premier Sponsors Howard Hanna & David Phaff, as well as Honorable James M. Gaughan & Keith C. Lee, Russell Sage College, ParkAlbany, Albany Wine & Dine for the Arts Festival, and the New York State Council on the Arts with the support of Governor Andrew M. Cuomo and the New York State Legislature.
Students Featured: Ava Anderson, Maggie Bailey, Connie Baugh, Ashlee Bayer, Mia Belanger, Sukriti Biswas, Alyssa Boma, Merrin Brick, Alexis Brown, Emma Brusie, Libby Bulmer, Jayvona Burdick, Megan Calos, Jennifer Cao, Gianna Carbonara, Fiona Carroll, Hidayet Chowdhury, Tess Cody, Isabella Connell, Cole Connell, Caitlin Conners, Ellie Cromling, Geoffrey Dawes, Finn De Rosier, Skyler Dee, Sarahi Diaz, Raine Dischiavo, Madison Dominguez-Norris, Olivia Dumont, Isabella Dupont, Zane Fermon, Sasha Firisen, Tess Fitzmaurice, Christopher Gabelman, King Gallo, Jack Gibson, Genevieve Goyer, Annalise Goyette, Sareena Gurung, Alex Heap, Zheng Leslie Hengkai, Icesis Hinkson-Serrano, Katarina Hrazdina, Sriya Ilipilla, JoAnna James, Jessica Kim, Finn Kosich, Bria LaBella, Katherine Ledermann, Chaehyeon Lucy Lee, Hannah Lewis, Timothy Lin, Emma Litzner, Enzo Lontoc, Mariana Luna, Noel Lyman, Amelia MacNeil, Victoria Maile, Xxaria Makely, Pauly Maloney, Georgette Markantonis, Hannah Meredith, Gabriella Mikropoulos, Sa Kler Moo, Nazanin Mosavi, Olivia Mundahl, James Mutinsky, Michaela Needham, Violet Nichols, Grace Overholt, Hyerin Helen Park, Alisha Patel, Grace Perna, Sophia Piracci, Juliana Potfora, Catherine Reed, Jessie Reed, Emily Salisbury, Brianna Schermerhorn, Rachel Schmidt, Sophie Sujo, Mary Kate Sullenberger, Henry Tetteh, Christian Tirado, Greyson VanVorst, Anna Wang, Selina Wang, Dania Weintraub, Fiona Wikstrom, Taryn Willis, Megan Wilson, Carol Wu, and Keri Yamaguchi. 
Schools: Albany Academy, Albany City Schools, Averill Park, Bethlehem, Burnt Hills-Ballston Lake, Cairo-Durham, Doane Stuart, East Greenbush, Emma Willard, Greenville, Guilderland, Ichabod Crane, Mohonasen, Niskayuna, North Colonie, Schalmont, Schenectady, Scotia-Glenville, Shenendehowa, South Colonie, Troy, and Voorheesville. 
Award Winners:
Equity Award (Sponsored by Jammella Anderson):
Megan  Wilson -  A Man Exhibiting Such Behavior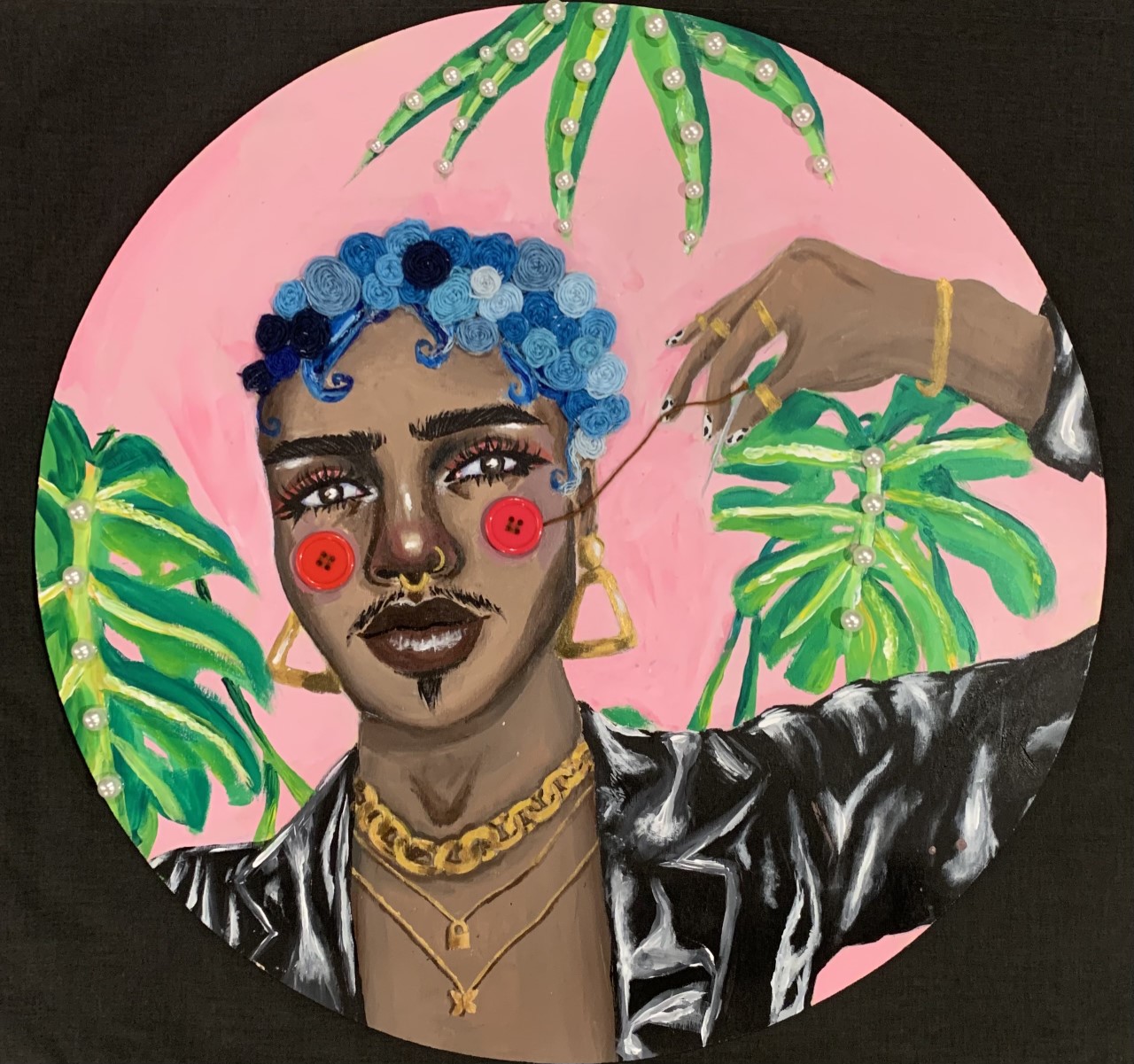 Equity Award (Sponsored by Jammella Anderson) & President's Award:
Lucy  Lee -  Collaged Self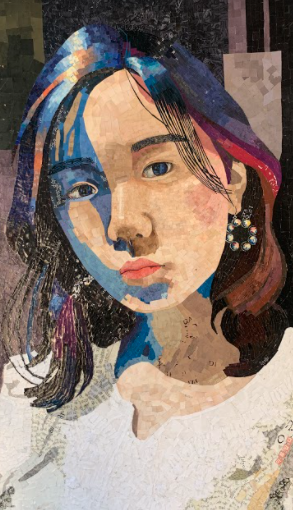 Juror's Choice:
Finn  De Rosier -  Sore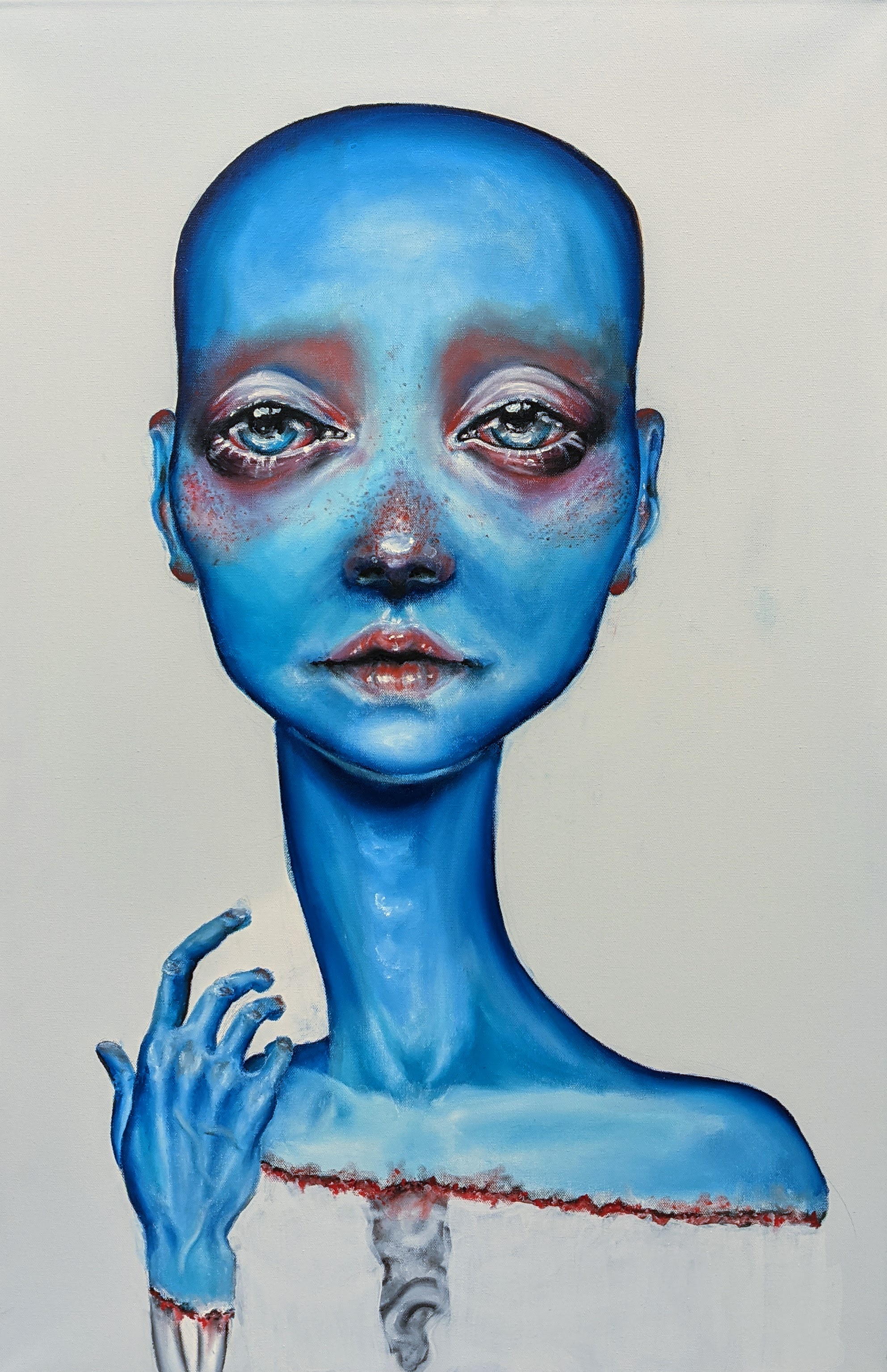 Juror's Choice:
Henry  Tetteh -  Target 2020: Self Portrait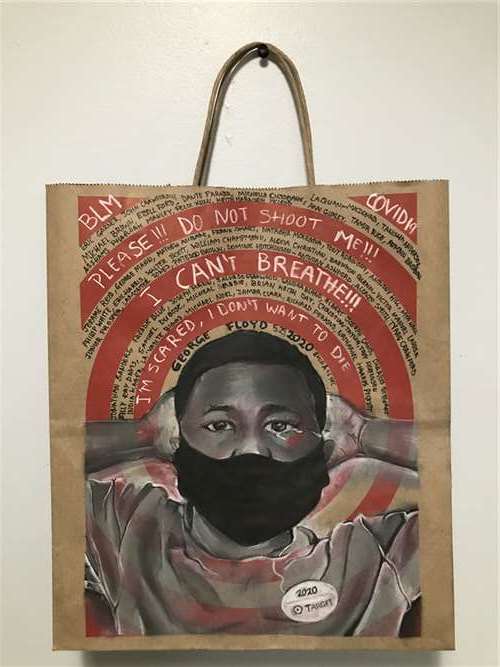 Juror's Choice:
Hyerin  Park -  Unstable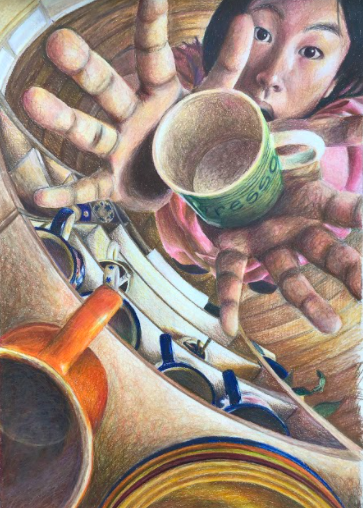 Juror's Choice:
Dania  Weinraub -  Mixed Media Print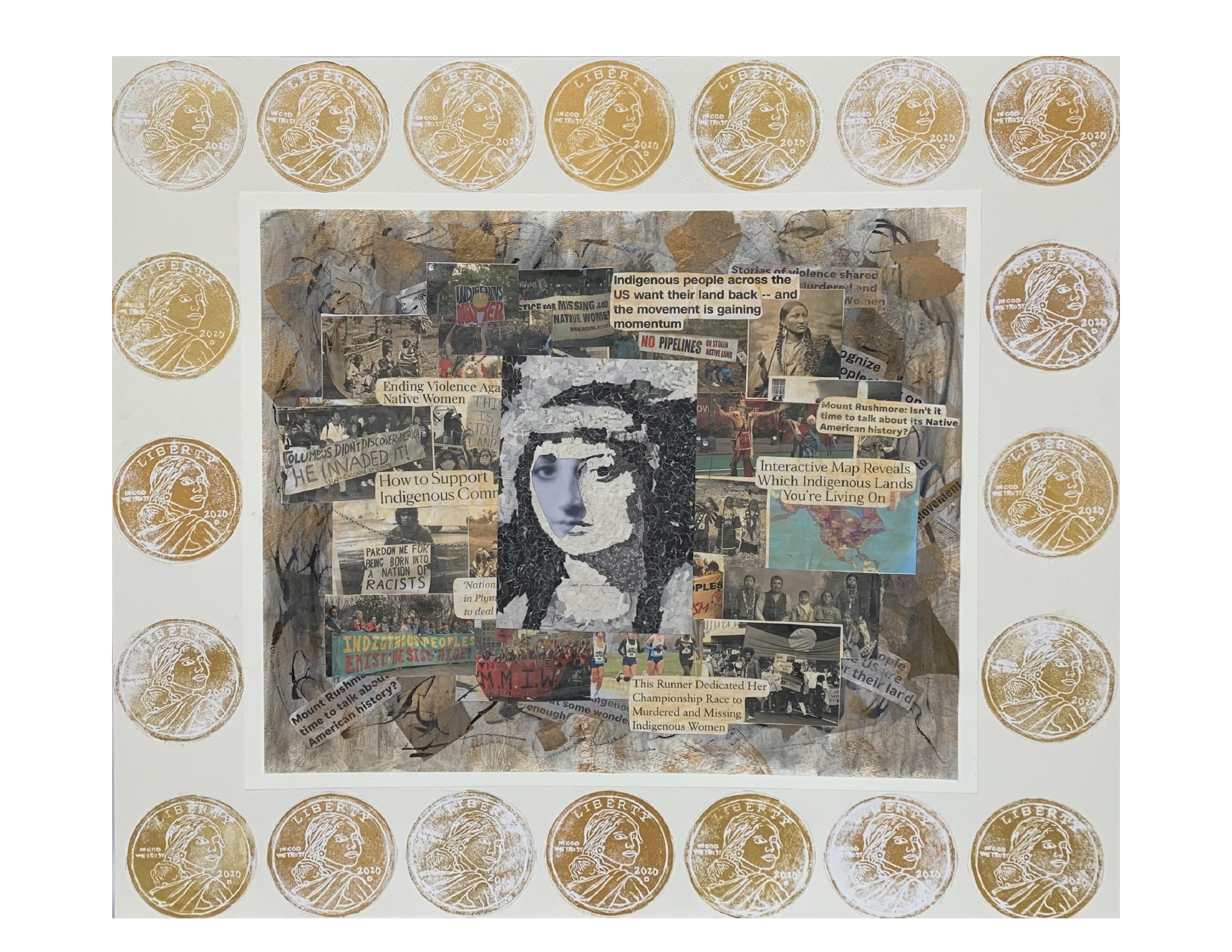 Lory Tansky 3D Award:
Madison  Dominguez-Norris -  Animus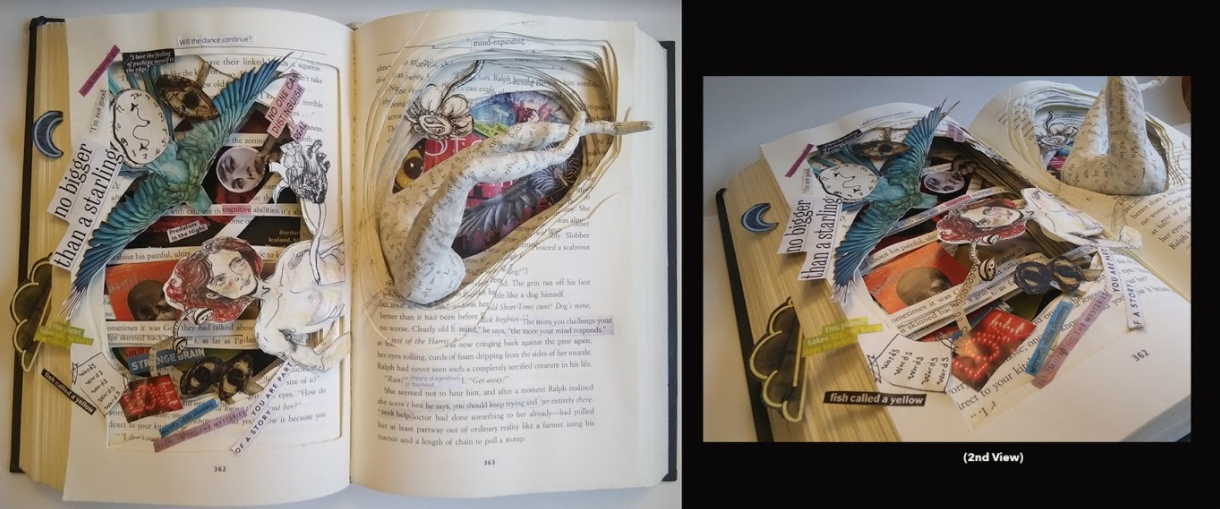 Opalka Gallery Award:
Sarahi  Diaz -  Between Life and Death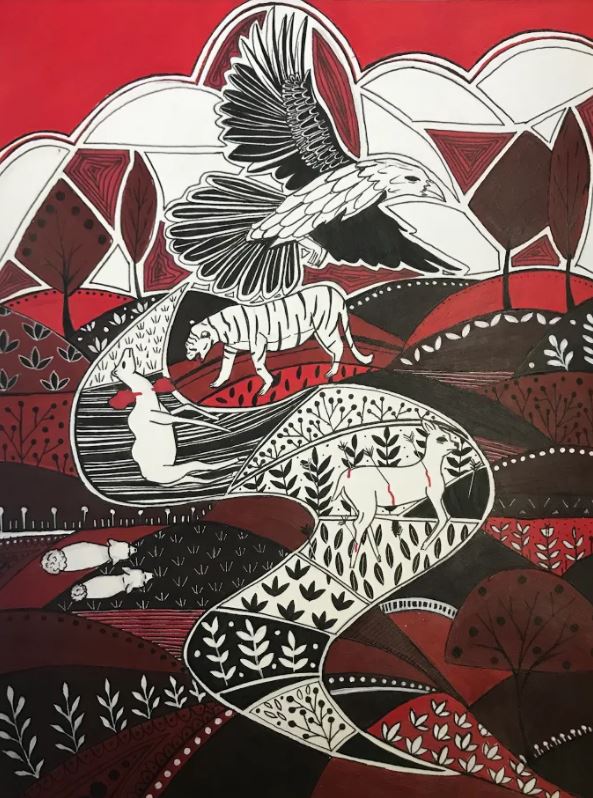 President's Award:
Ashlee  Bayer -  The Heroes Among Us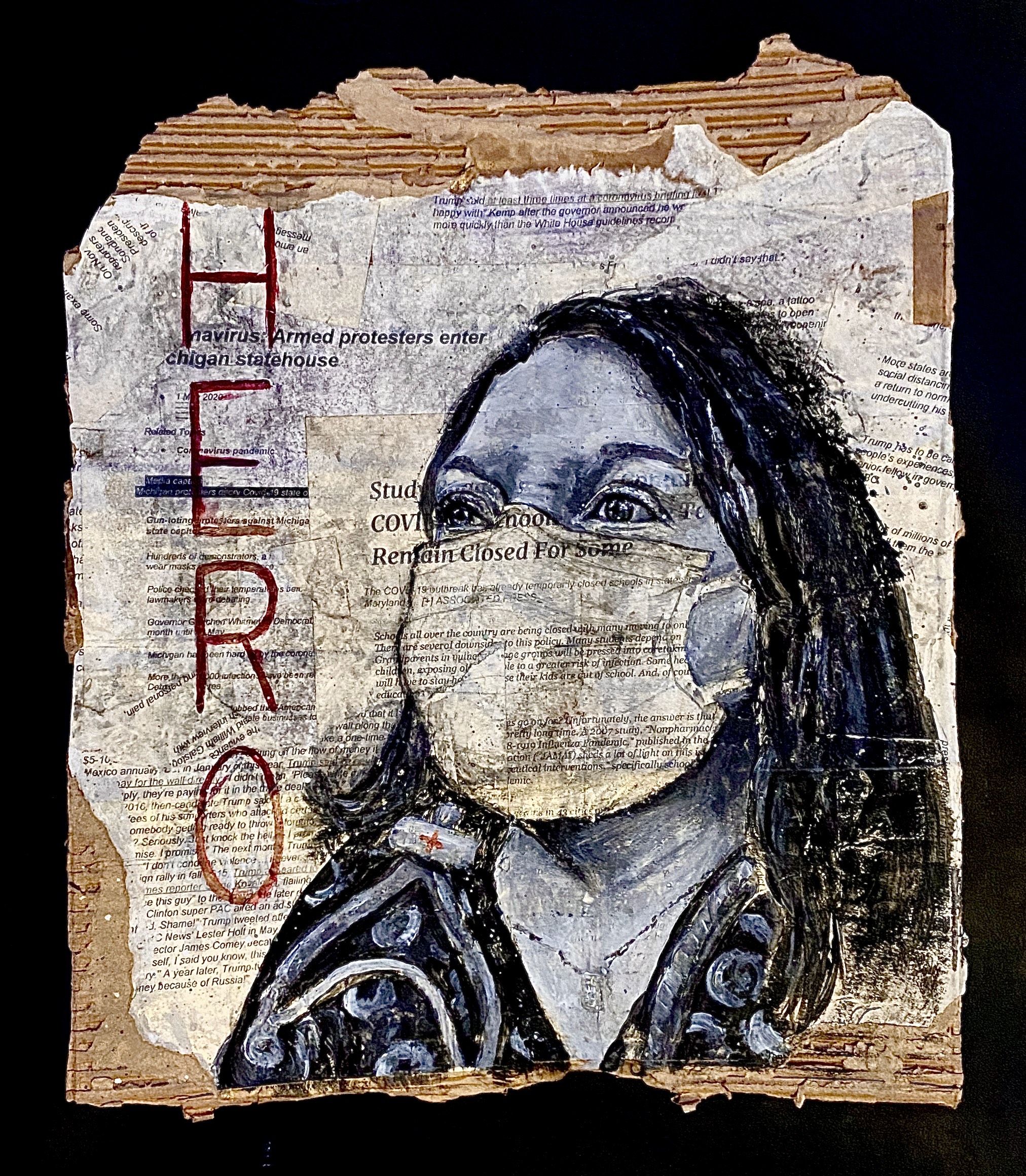 President's Award:
Juliana  Potfora -  Longing For Spring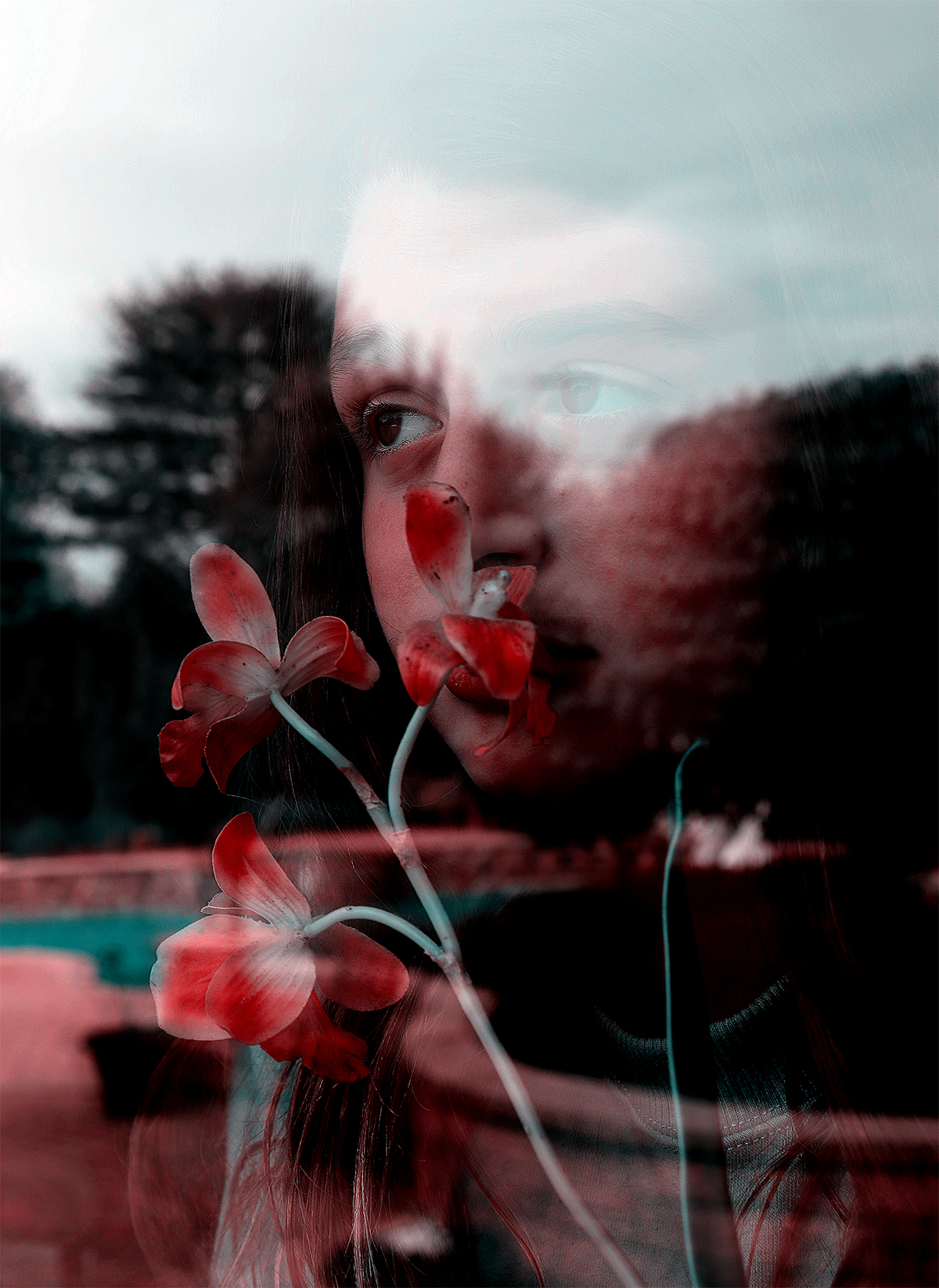 Vibrational Energy Award (In honor of UAG Board Member Thomas D'Ambrose):
Amelia  MacNeil -  Veracity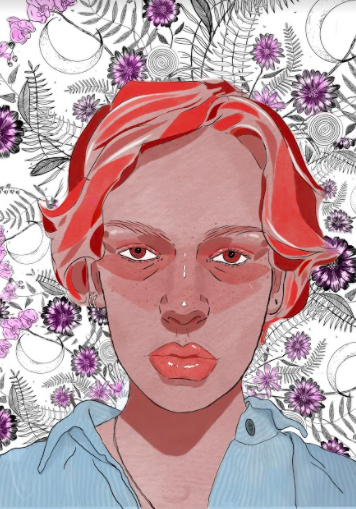 Winsor Prize (Supported by William O. Pettit, III):
Jessie  Reed -  Wildfire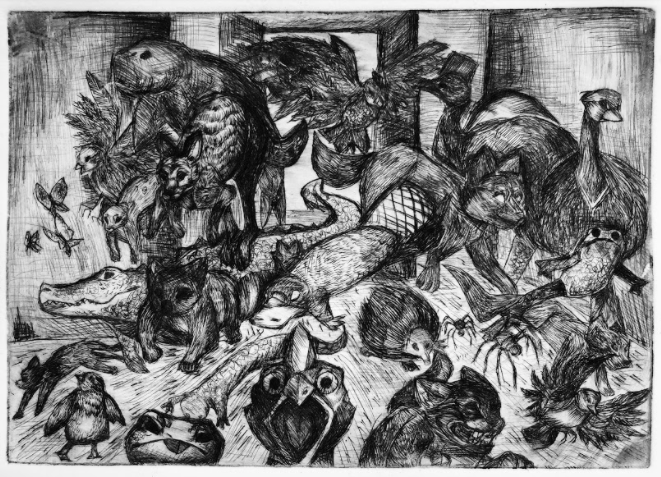 Honorable Mention:
Fiona  Carroll -  The Crush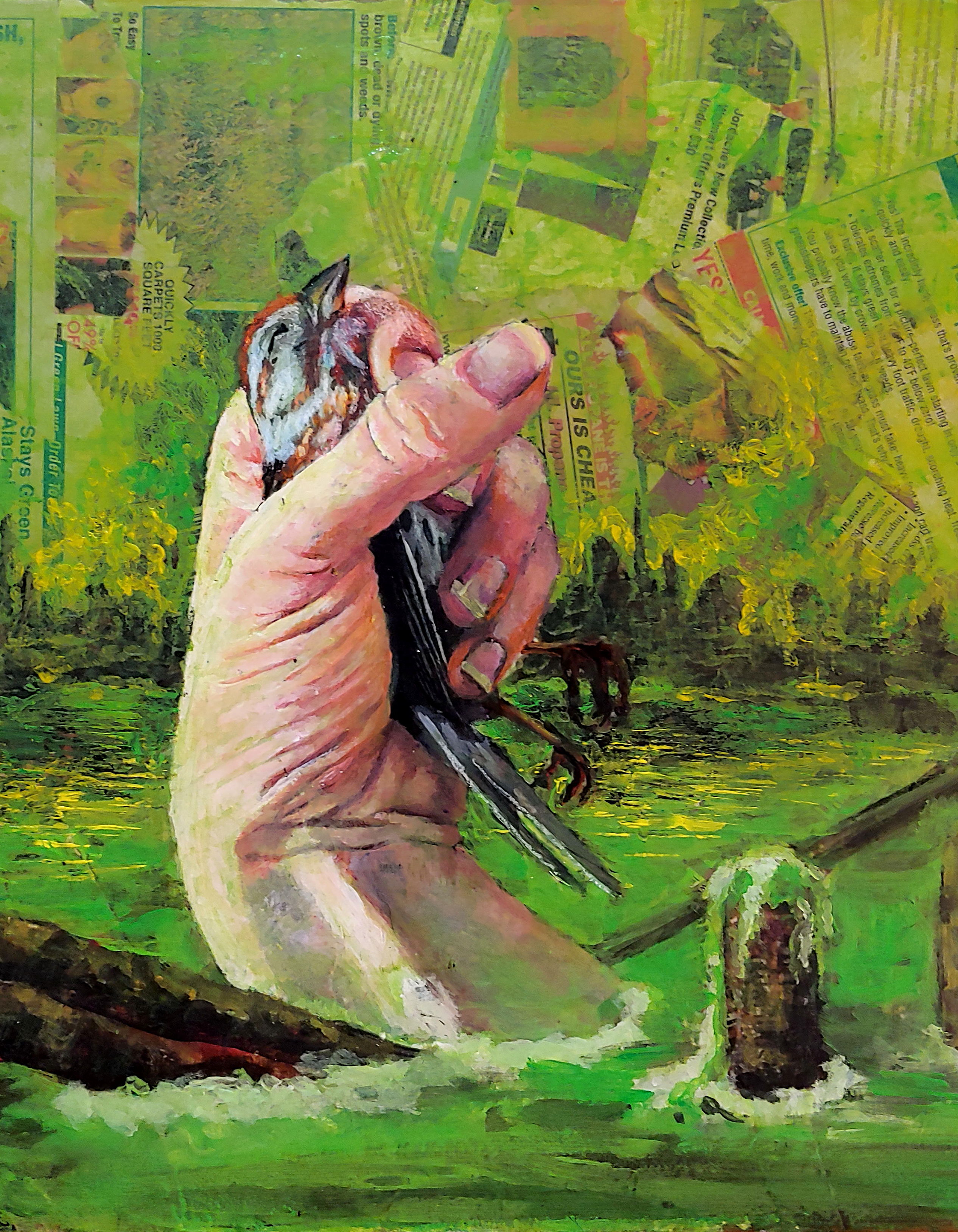 Honorable Mention:
Annalise Goyette -  Birds of a Feather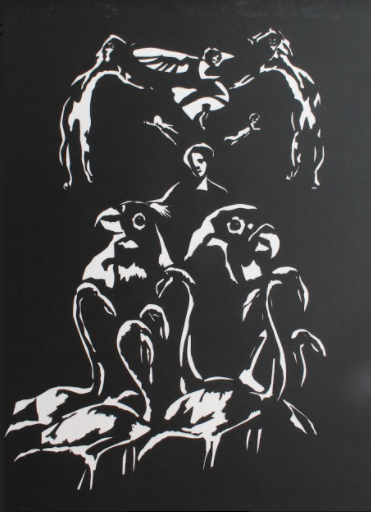 Honorable Mention:
Finn  Kosich -  Column of Light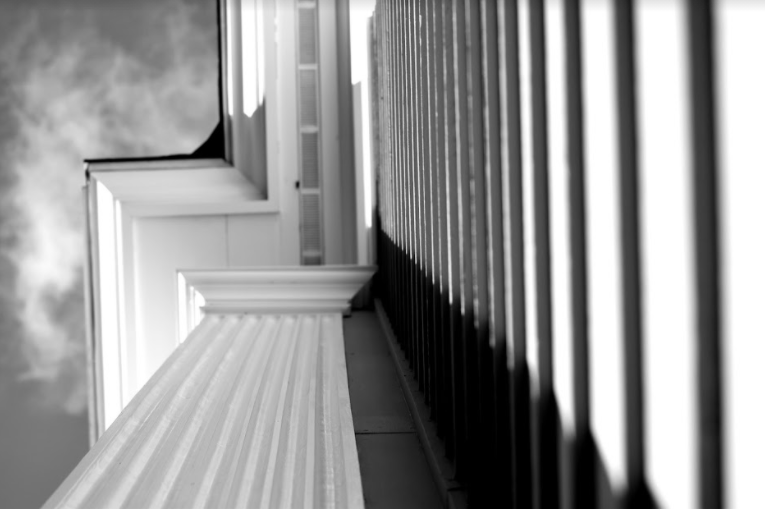 Honorable Mention:
Sriya  Ilipilla -  Fluid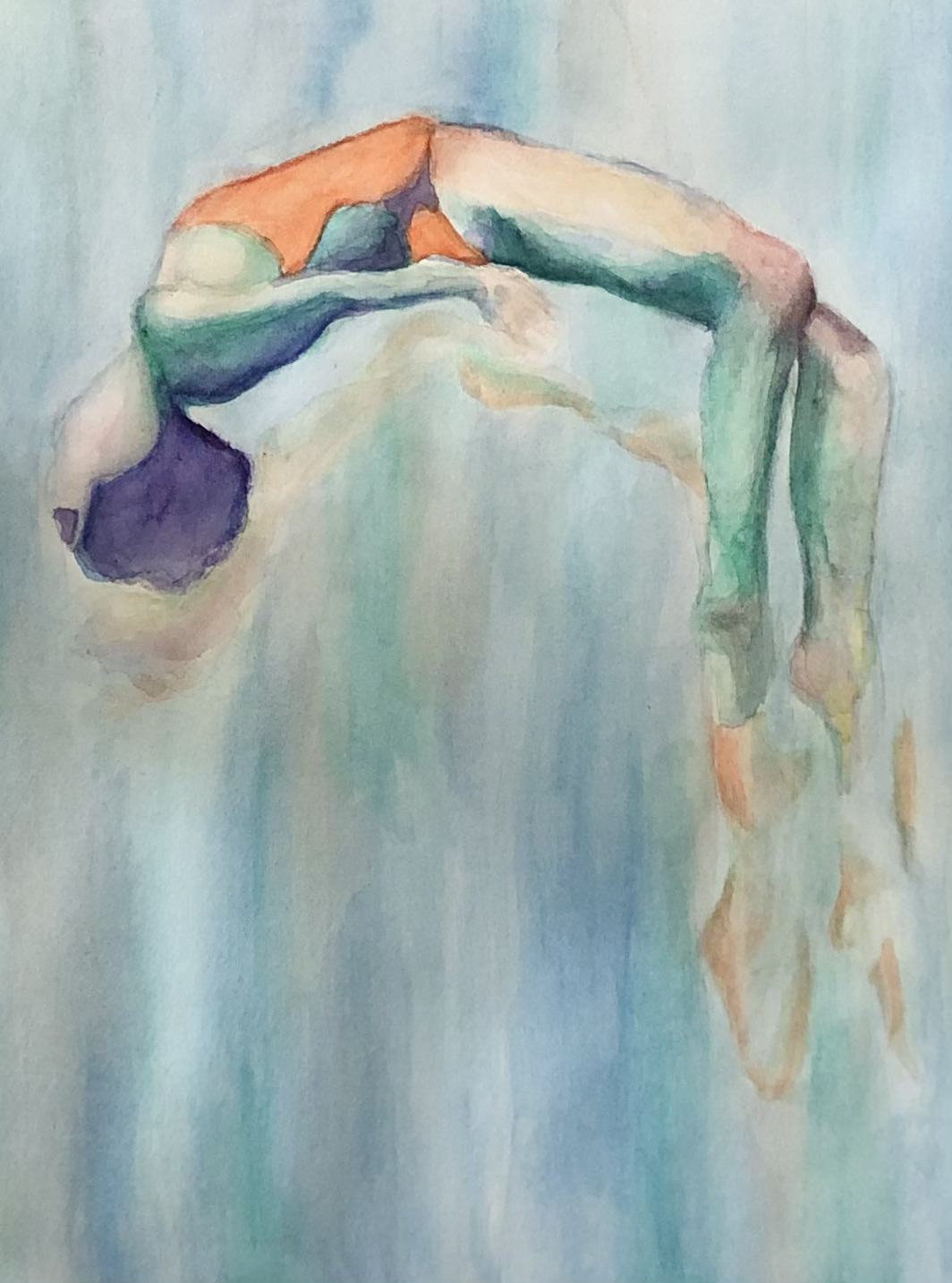 Honorable Mention:
Mary Kate  Sullenberger -  Sinking
About the Juror: Jennie Tang, Curator 
Jennie Tang is currently the Curatorial Associate of Albany Center Gallery (since 2019), as well as pursuing her MA in Art History from Hunter College in Manhattan, with a focus in postmodern East Asian and Islamic art and art exhibitions. Tang began her undergraduate education at Pratt Institute in Brooklyn, NY, and achieved her BA in Art History from SUNY Albany in 2019. Jennie began interning at Albany Center Gallery in 2018 shortly after moving back to her native Albany, where she still currently resides and works. In 2019, Jennie joined ACG's team as Curatorial Associate and has since taken part in the curation and installation of all in-house and some pop-up exhibitions. 
Through her work with ACG, Jennie is constantly finding new and creative ways to craft exhibitions that reflect the diversity and strengths of the artists in the area. As a child of immigrants and young professional herself, Jennie strives to make art accessible for people of all ages and backgrounds, as well as create platforms and opportunities for emerging artists. Jennie plans to pursue a doctorate following her graduate studies and aspires to continue working in museum and gallery spaces and with art for the rest of her career and life.
About the Juror: Jade Warrick, Artist
Originally from Los Angeles, Jade Warrick is a Capital Region-based visual designer who focuses on art accessibility and global design. Jade's work explores ways art can bring equity, wealth, and healing into vulnerable communities, especially among communities of color. Jade has experience as a sculptor, muralist, illustrator, and community organizer within the arts.
About the Juror: Matthew Weinheimer, Educator 
Matthew Weinheimer is a former Assistant Superintendent for Curriculum, Arts in Education Principal, Fine Arts Coordinator and Art Teacher for the Schenectady City School District for twenty nine years. He is now the happily retired Grampy to eleven grandchildren.
Russell Sage College Art + Design Scholarship Competition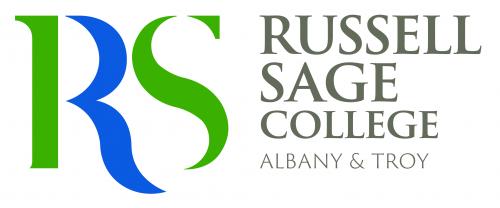 Students accepted into the High School Regional Juried Art Exhibition are invited to submit artwork (2D, 3D, graphic design or video) for a chance to receive a 4-year Russell Sage College scholarship valued at:
• First Place: $2,000 per year (up to four years)
• Second Place: $1,000 per year (up to four years)
• Third Place: $500 per year (up to four years)

Submission deadline: March 21
Enter online: http://bit.ly/RSCartscholarship
A $100 gift card will be awarded to the teacher of the top prize winner.

NOTE: Scholarships will be awarded on merit. Students must meet college entrance requirements. No prizes will be awarded if entries are not deemed worthy by contest judges. (Multiple entries by the same artist are acceptable.)
(Image credit Left to right: Chaehyeon (Lucy) Lee, Victoria Maile, Dania Weintraub, Hidayet Chowdhury, Genevieve Goyer, Catherine Reed, Megan Wilson)