20th Annual High School Regional Juried Exhibition
Tags: Gallery News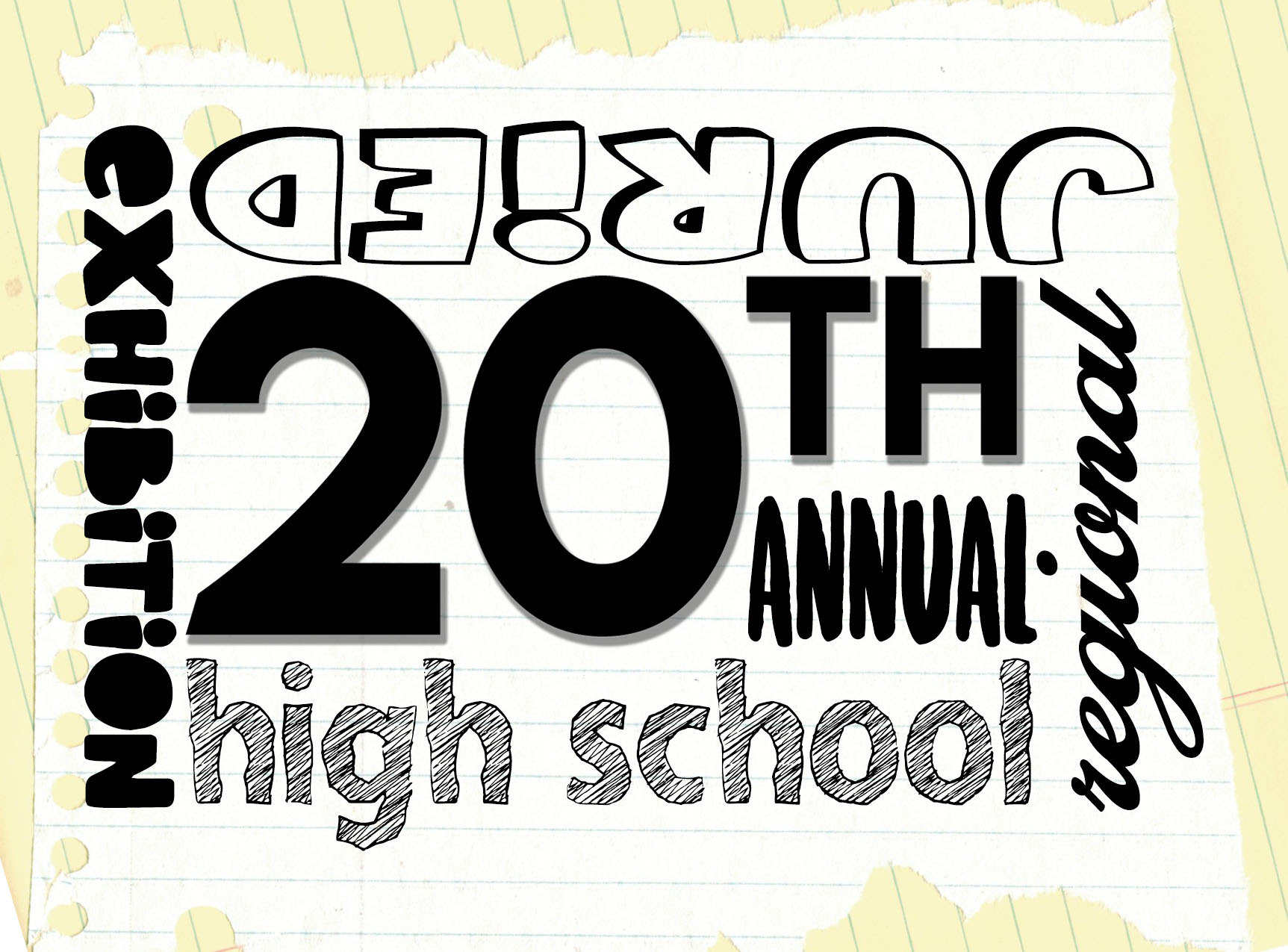 ---
Featuring the works of over 100 high school students from 22 schools in the Capital Region.
Juried by: Peg Foley, Tony Iadicicco, and Takeyce Walter
Exhibition Dates: April 4 - May 3, 2019
Student and Family Reception: Thursday, April 4, 2019, 5 p.m. - 8 p.m., with awards ceremony at 6:30 p.m.
Public Reception: Friday, April 5, 2019, 5 p.m. - 8 p.m.
Exhibit Sponsors: Renaissance Albany Hotel, the Albany Wine and Dine for the Arts Festival, ParkAlbany, Discover Albany, M&T Bank, and the New York State Council on the Arts.
Students Featured:
Rowan Adrian, Kate Aluise, Olivia Ames, Grace Apffel, Allaura Barrett, Barbara Barros, Malika Bensalah, Lucas Bogdanowicz-Wilson, Alex Boggess, Ama Boham, Olivia Bonesteel, Riley Borst, Kiya Brown, Zahqilya Brucker, Mariel Calderon, Richard Clark, Lindsey Conboy, Mary Conway, Kyle Culley, Jozlyn Davis, Natalie Davis-Gregg, Lucia de la Calle, Karissa Dell, Devin DiBianco, Johanna Dicerbo, Cezia Dilella-Lewis, Audrea Din, Megan Douglas, Abby Dowse, Gray Fallone, Zoey Farrell, Arabella Ferguson, Aiden Fitzgerald, Kathryn Flood, Christine Focken, Emily Gao, Aangelique Gonzalez, Dylan Grigas, Sareena Gurung, Zachary Hadjin, Lauren Harland, Juliette Hassenberg, Alex Heap, Mary Hong, Lily Jenkins, Charlotte King, Mia La Pietra, Adam Lambert, Grace Lambert, Liana Lekocevic, Samuel Leone, Jenna Lester, Hannah Lewis, Lisa Li, Taylor Liberty, Grace Linderfelser, Alyssa Lindheimer, David Loparco, Siwon Lyu, Briana Mackey, Madeline Marcinko, John Matrazzo, Caitlin Matthies, Isabella McClave, Alexis McCrea, Grace Miron, Sierra Mistler, Abussameea Mohamed-Ali, Janey Morrison, Nazanin Mosavi, Paula Murillo, Jessica Murray, Paige Murtaugh, Kailie Nolan, Natalie Oliver, Yewon Park, Helen Park, Diana Pugliese, Anita Reitano, Lily Rice, Stella Rim, Andrea Rojas, Leo Rosenblum, Isabella Ross, Maxine Sarfo, Emiko Saso, Hannah Schaffer, Zoe Schwarz, Maris Seabury, Savannah Sidoti, Erik Smits, Taylor Thompson, Shea Thomson, Nate Tys, Sierra Walter, Tracy Wei, Hailey Wray, Shelly Xie, Ivy Xue, Madelyn Zareski, Tianya Zhou
Schools Featured:
Albany Academy
Albany City
Averill Park
Bethlehem
Burnt Hills-Ballston Lake
Cairo-Durham
Doane Stuart
East Greenbush
Emma Willard
Greenville
Guilderland
Ichabod Crane
Mohanasen
Niskayuna
North Colonie
Schalmont
Schenectady
Schodack
Scotia-Glenville
Shenendehowa
South Colonie
Voorheesville
Award Winners
Best in Show
Dance of the One Horned Horses by Stella Rim
The Winsor Prize for Excellence
I Need Privacy by Alyssa Lindheimer
Lori Tansky 3-D Award
Radial Velocity by Olivia Ames
Jurors' Select
Shell by Lucia de la Calle
Man in a Mask by Paula Murillo
Antiquer Turns Antique by Nate Tys
President's Award
Abandoned by Alex Boggess
Two Faced by David Loparco
Driver by Tianya "Chris" Zhou
Honorable Mentions
Abandoned by Alex Boggess
Intersection by Gray Fallone
dystopia by Sareena Gurung
The Change by Grace Lambert
My Favorite Weather by Lisa Li
8-bit by Andrea Rojas
State Street by Hannah Schaffer
Nicky Lightz Spotlight Award
Trapped by Anita Reitano
Parking details HERE.
Click HERE to see the 360 tour.