Raffle | Through the Decades Gala
Tags: Gallery News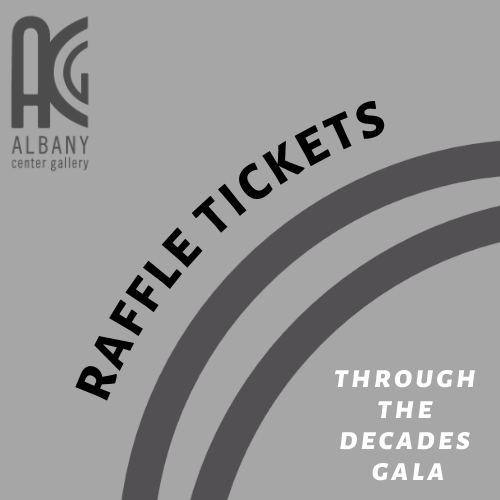 ---
UPDATE 11/17/22 at 5:00 p.m.: Raffle tickets are no longer for sale online. If you are attending the Gala on Saturday, you can purchase them in person with cash or card.
---
Purchase raffle tickets for your chance to win one of three prizes at ACG's Through the Decades Gala.
Grand Prize: 7 Night, a 4 star or better timeshare resort vacation, accommodations for 2 - 4 persons, with a 2 year travel window, AND a $500 VISA Gift Card. Minimum package value of $1,750. Winner's choice of destinations includes anywhere in the US. Dates, specific resorts, and size of accommodations subject to availability.
2nd Prize: $500 VISA Gift Card
3rd Prize: $250 Gift Card to Café Capriccio in Albany, NY
Raffle tickets may also be purchased by mailing cash or check to Albany Center Gallery, 488 Broadway, Suite 107, Albany NY, 12207. Please include your full name, phone number, and valid email address. Drawing will be held on Saturday evening, Nov. 19, 2022 at the Through the Decades Gala. Payment for raffle tickets MUST be received before the event by Thursday, November 17 (or you can purchase at the gala). You do not need to be present to win. Your raffle ticket will be included on your behalf. You will NOT be mailed anything.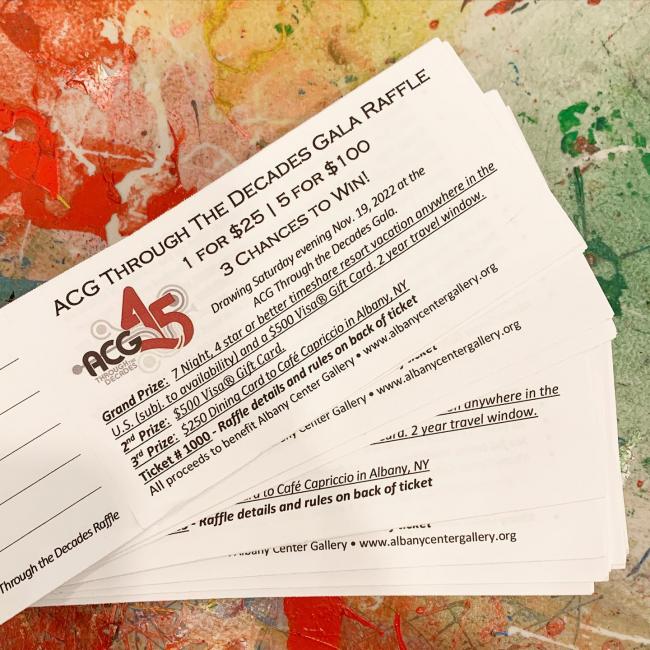 To learn more about the Gala, visit the main page here.
Email Karina at kwojnar@albanycentergallery.org if you have any questions.