Organic Impressions Exhibition
Tags: Gallery News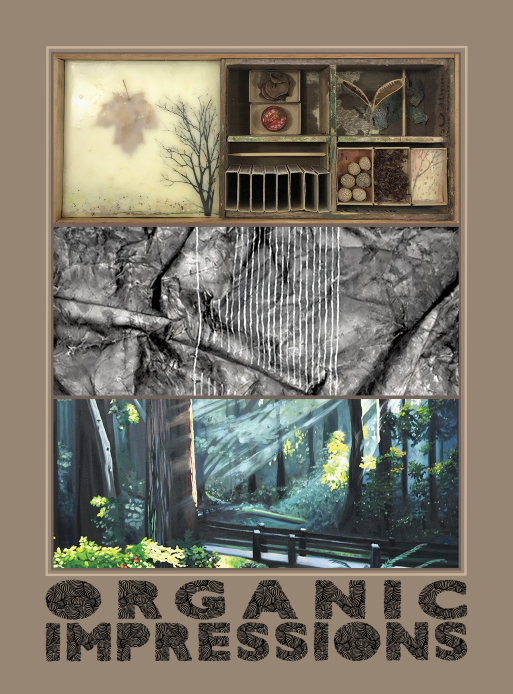 ---
From June 16 - July 14, 2023, Albany Center Gallery (ACG) presents Organic Impressions, featuring the work of three regional artists: Jessica Fallis, Iain Machell, and Leslie Yolen. An Artists' Reception will be held on Friday, June 16, 2023, from 5 - 8 p.m. Organic Impressions is free and open to the public; Tuesday – Saturday, Noon – 5 p.m. 
Organic Impressions features work that examines and celebrates the delicate balance that sustains life on the planet. Through multiple different art forms, the beauty and complexity of the natural world is explored while emphasizing the elaborate connections that make up our ecosystems. Said connections aid to the creation of intricate weaving of ecosystems, the delicate balance of life cycles, and the diversity of flora and fauna that make up our planet. With a focus on the interconnectedness of ecosystems and the rhythm of life cycles, Organic Impressions provides a contemplative examination of our position in the vast workings of nature and the universe.
Jessica Fallis is a Torrington, CT based artist working in a variety of mediums, including painting, drawing, printmaking, and ceramics. Her work explores themes of light, time, and place within the landscape. Many of her works begin as plein air studies and she has carried her sketchbook and watercolors with her from Cape Cod, to Italy, to Alaska, and everywhere in between. She then transforms these studies into larger studio pieces. Fallis states that "this series began after visiting Muir Woods. I was captivated by the dreamlike, magical feeling of the forest." She uses her art to symbolize the interconnectedness of the forest and the cyclical way new life grows from the old. Along with being an artist, Fallis is also a full-time high school ceramics teacher.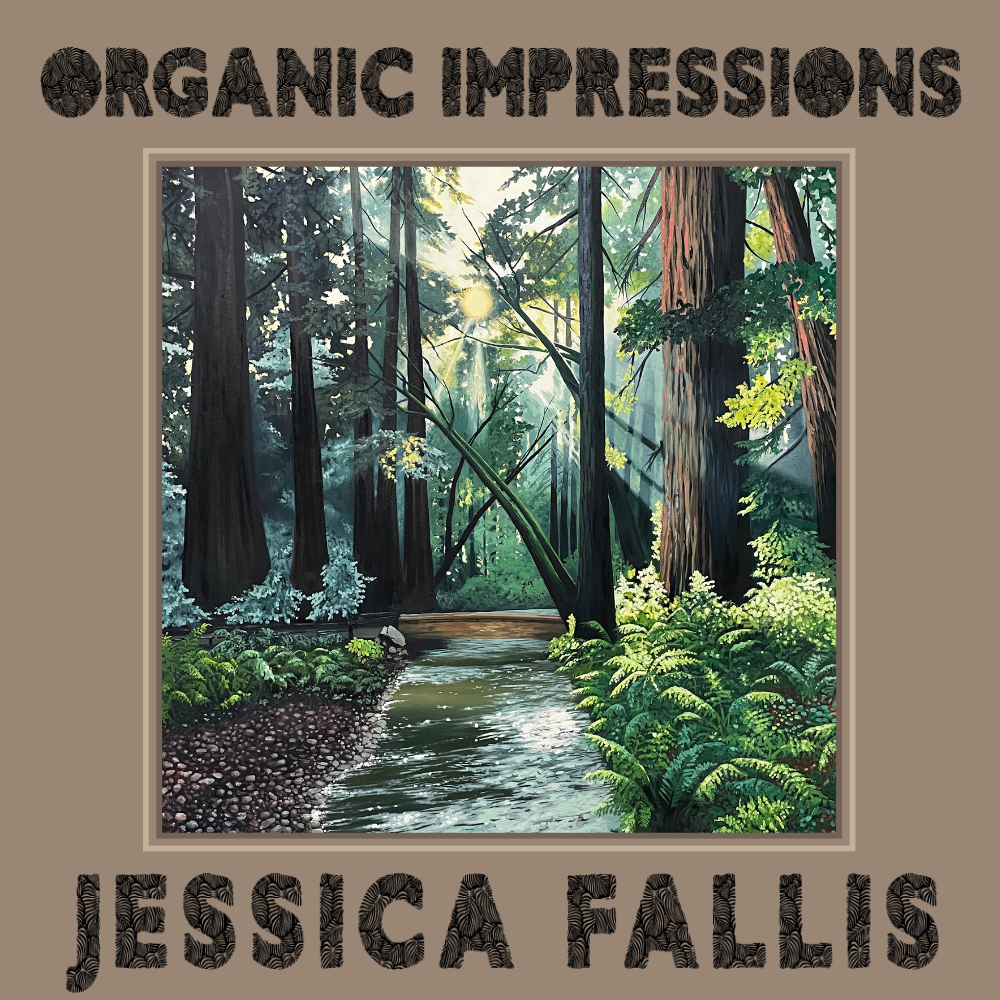 Iain Machell trained at Portsmouth College of Art in England and Grays School of Art in Scotland, and holds a MFA in Sculpture from SUNY Albany. Machell enjoys staring at nature, and while doing so, he is investigating and extracting a world of visually compelling shapes, textures, and colors. In the process, he finds that hidden beneath the surface, there is a raw energy and a struggle. The forces of growth and decay, pressure, time, and adverse human influences work their way into the tension between 2D and 3D in these drawings and sculptures. Planar directions, surface texture, wet and dry media are all stitched, glued, pushed, and pulled from 2D into 3D in response to the forms found in nature.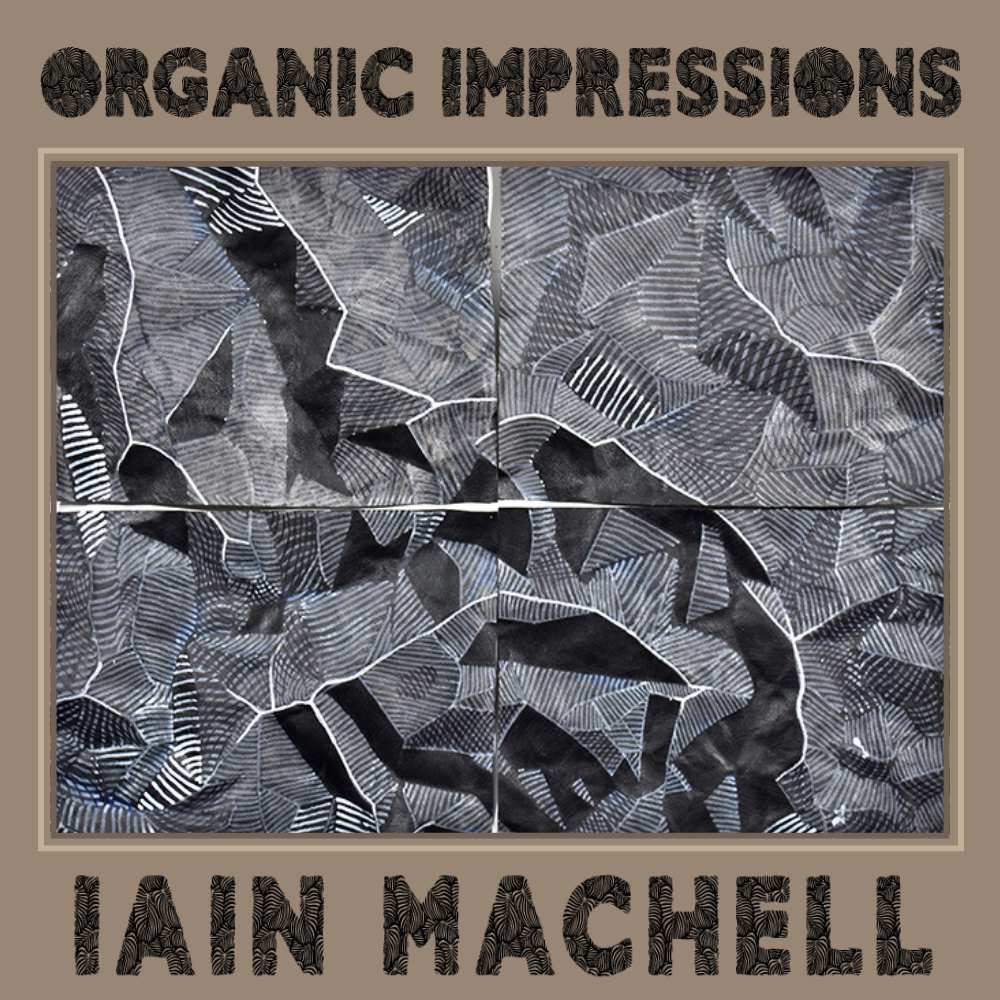 Leslie Yolen earned a BFA from Bennington College, a MS in Visual Arts Education from the College of Saint Rose. She has worked predominantly in clay until recently, when painting and assemblage sculpture became her favored mediums. Yolen is interested in creating works that are evocative, rather than descriptive. Her interest is in exploring the expressive potential of various media and the physicality of materials. These mixed media sculptures speak to the cycles of life, memory, and the passage of time. Yolen states that "with this series of artworks, I hope to bring to mind associations for the viewers that deepen their awareness of our connections to the invisible spiritual world as well as the natural world and it's precarious position." Yolen lives and works in rural Albany County, New York.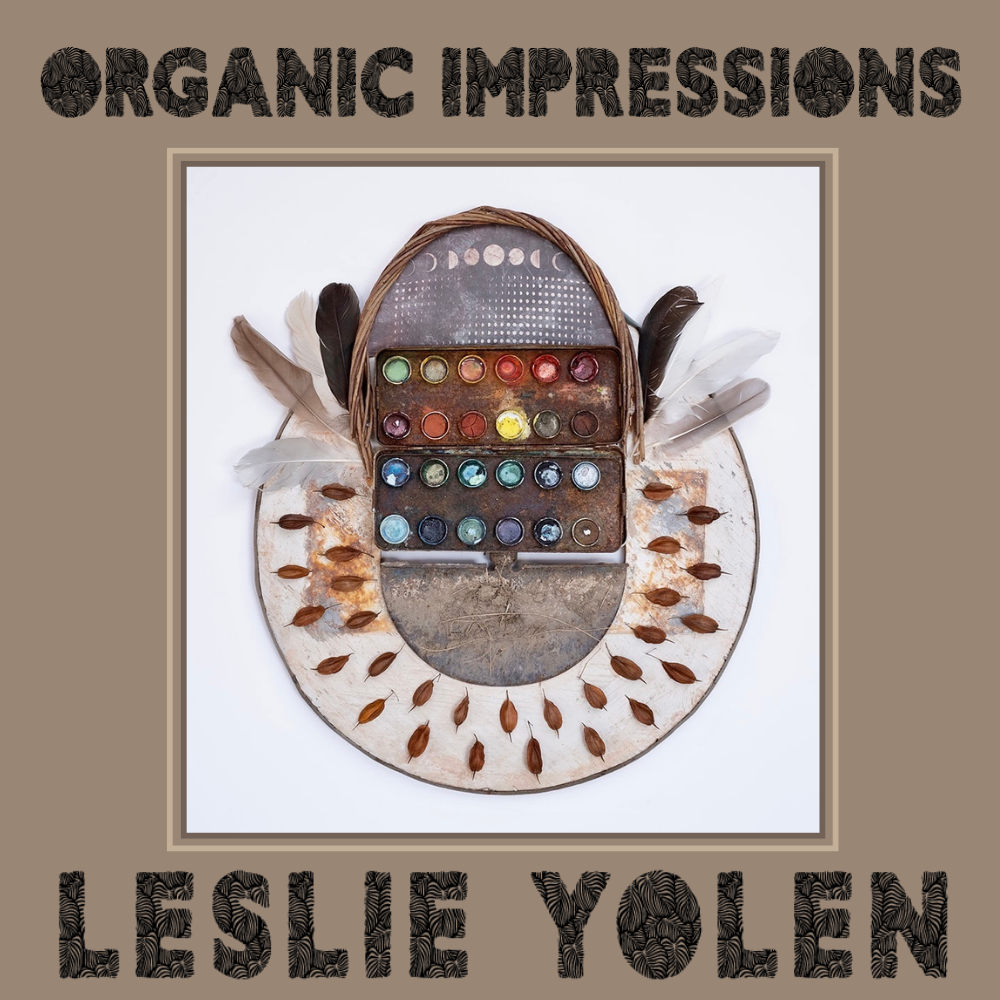 Organic Impressions is on display at Albany Center Gallery from Friday, June 16 to Friday, July 14 and features the work of three regional artists: Jessica Fallis, Iain Machell, and Leslie Yolen. This exhibit is made possible by ACG Premier Sponsor Kevin Dubner, Partner & Wealth Manager at Steward Partners Global Advisory, LLC. Additional support is provided by the Renaissance Albany Hotel and the New York Council on the Arts with the support of the Office of the Governor and New York State Legislature.
Convenient parking for ACG events is available at the nearby Riverfront Garage or on-street. For additional parking information, please visit: www.parkalbany.com/find-parking
Albany Center Gallery is a 501(c)(3) Organization for your tax purposes, contributions are tax-deductible within the limits of the law. We are always accepting donations, please consider contributing so we can continue energizing the community through art and empowering artists. We are better together, donate here.