ACG's Art Deco Gala
Tags: Gallery News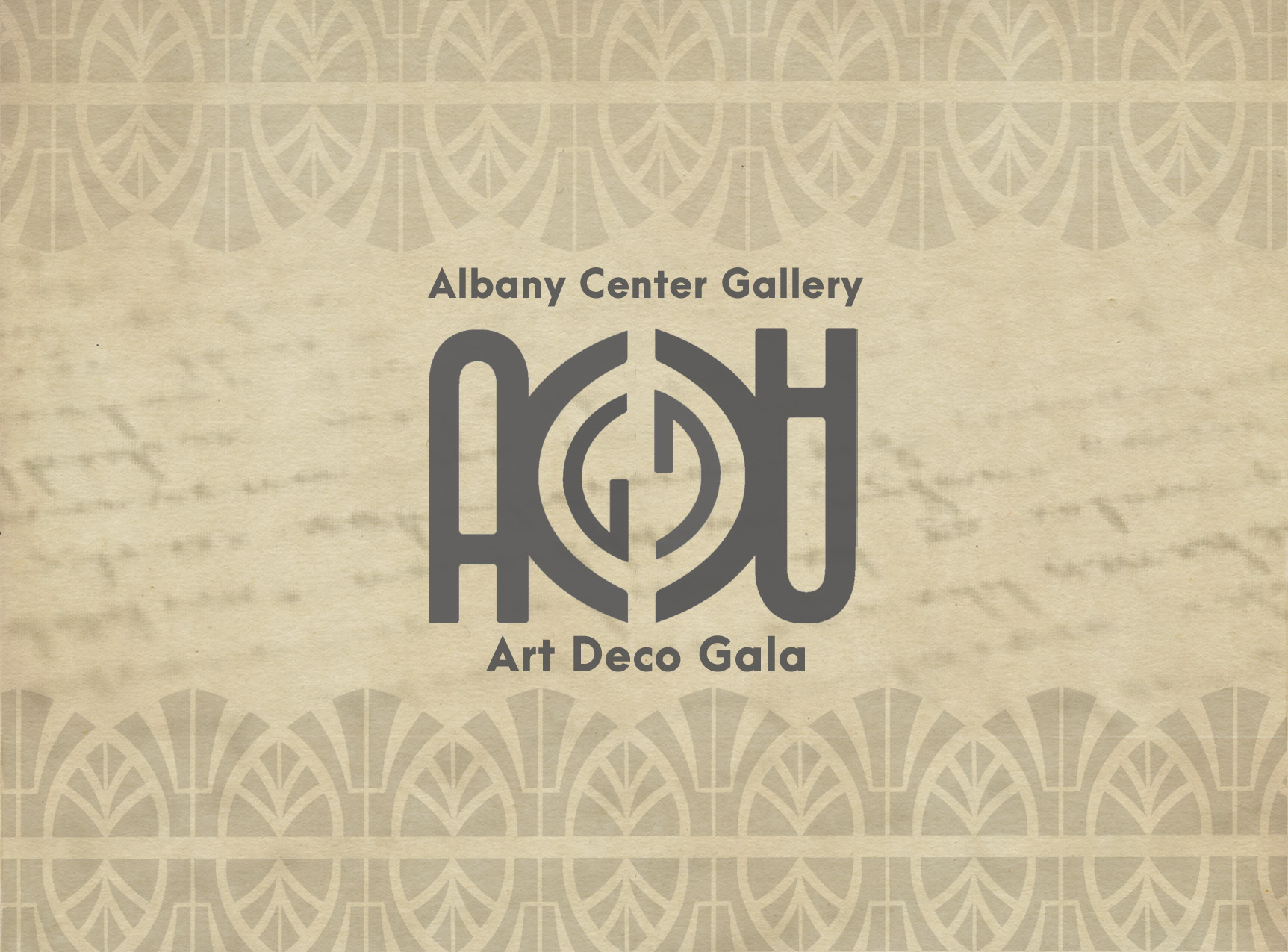 ---
Albany Center Gallery's Art Deco Gala
Join ACG in celebrating the arts and supporting its mission with its biggest fundraiser of the year! It will be a lavish soiree filled with swinging tunes, resplendent refreshments, and creative fun. It's going to be the "bee's knees" but you will have to come and see for yourself!
TICKETS TO THIS EVENT HAVE SOLD OUT.
Date: November 23, 2019 
Time: 7:00 p.m. - 11:00 p.m.
Place: Renaissance Albany Hotel
Raffle Tickets will also be sold at the gala. You can pre-buy them when you purchase your ticket. Raffle Tickets are 1 for $25 or 5 for $100.
Grand Prize: One-week timeshare resort stay in 2020 at winner's choice of Orlando, Fla.; Las Vegas, Nev.; or Sedona, Ariz. (including a $500 Visa Gift Card toward trip expenses).
2nd Prize: $500 Amazon Gift Card
3rd Prize: $250 dining card to the Culinary Institute of America in Hyde Park, NY.
Ready, Set, Deco.
Honoring:
Jean Paduano-Teal with the Les Urbach Lifetime Achievement Award
Robert Gullie with the Mona Ruth Brickman Memorial Artist of the Year Award
Albany Parking Authority with the Community Impact Award
Thank you to our supporters for the Gala so far (as of 10/18/19):
Corporate Sponsors:
Chrysler-
Albany Parking Authority, David Phaff & Howard Hanna Real Estate Services, Renaissance Albany Hotel
Waldorf-Astoria-
Albany Wine & Dine for the Arts Festival
Arcade-
Christ's Church Albany, Fairbanks Properties, Jankow Companies, Lavelle & Finn, LLP, Times Union
Miss Albany-
Capital Wine & Spirits Albany, Fenimore Asset Management + FAM Funds, Omni Development Company, Inc.
Empire State-
Accounting for All, Bella Napoli Italian American Bakery & Café, Broadway Marketing Ltd., CDPHP, Fort Orange Press, Kevin Dubner/Financial Advisor, NO NAME GRAPHICS, O Snap Photo Booths, Redburn Development Partners, Stewart's Shops, The Hollow Bar + Kitchen, The Rosenblum Companies, TM Williams Photography, Troy Innovation Garage, Ungerman Electric, Windsor Development Group, Inc.
Radio City-
Albany Distilling Co., Cider Belly Doughnuts, LLC, DJ Trumastr, Dylan Perrillo & Bryan Brundige, Nicky Lightz, Rare Form Brewing
Honorary Committee:
Josephine Baker-
Ellen B. Brickman, Lorraine & Sorrell Chesin, Kevin & Cindi Dubner, Hon. James M. Gaughan & Keith C. Lee, Carlsbury Gonzalez & Patricia Triller, William M. Harris, Esq. & Holly Katz, Stuart Horn & Kathleen Sole, Ellen Jabbur, Annette Nanes & Scott Meyer, Karen & Chet Opalka, William O. Pettit, III, Hillary Raimo, Joann Ryan, Dr. Joel & Kira Spiro, Georgette Steffens & Nate Altimari, Larry & Judy White
Erté-
Lisa Brown, James J. Carr, Barbara Downs & George Weissman, Gary Gold & Nancy Pierson, Tammis Groft
A.M. Cassandre-
David Brickman & Karen Ciancetta, Hon. Richard Conti, Joseph Culver, Assemblymember Patricia Fahy, Peter & Lauren Gannon, Mara Ginsberg & Jeffrey Pohl, David Hochfelder & Ann Pfau, Patricia Lipman, Nancy & Bob Lynk, John Mesch, Sophie Moss, John & Patty Paduano, Rita Papandrea, Susan Richardson, Rosemarie V. Rosen, Linda K Ryder, Hon. Kathy M. Sheehan, Melanie Stevenson, Theresa & Carl Swidorski, Congressman Paul D. Tonko, Linda White-Macaione
Auction Donors:
Albany Distilling Co., Albany Foreign Auto Service, Albany Institute of History & Art, Albany Symphony, Apple Greens Golf Course, Arlene's Artist Materials, Arts Center of the Capital Region, Asian Tea House, Balance Massage Studio, Bombshell Hair and Beauty Studio, Christman's Windham House Country Inn & Golf Course, Colonial Cleaners, David Phaff, Delmar Bootery, DinerTime, Eddie's Aquarium, George's Market & Nursery, Girl Fight Fitness, Historic Albany Foundation, Hoffman Car Wash and Jiffy Lube, Holly Katz, Home Made Theater, Hudson - Chatham Winery, Kevin & Cindi Dubner, La Serre Resturant, Lark St. Tattoo, Lark Street Yoga, Museum of Innovation and Science, Musicians of Ma'alwyck, Proctors/Capital Repertory Theatre, Renaissance Albany Hotel, River Garden Studio, Schenectady Symphony Orchestra, Silver Parrot, South End Powder Coating, Tech Valley Center Of Gravity, The Honest Weight Food Co-op, The Hot Yoga Spot, The Yoga Loft, Truly Rhe, Union College Concert Series, Union College Department of Athletics, USS Slater, William Harris, Esq & Holly Katz
All proceeds from the Art Deco Gala benefit Albany Center Gallery, a 501(c)3 non-profit organization.