Silent Auction | Come As You Art Gala
Tags: Gallery News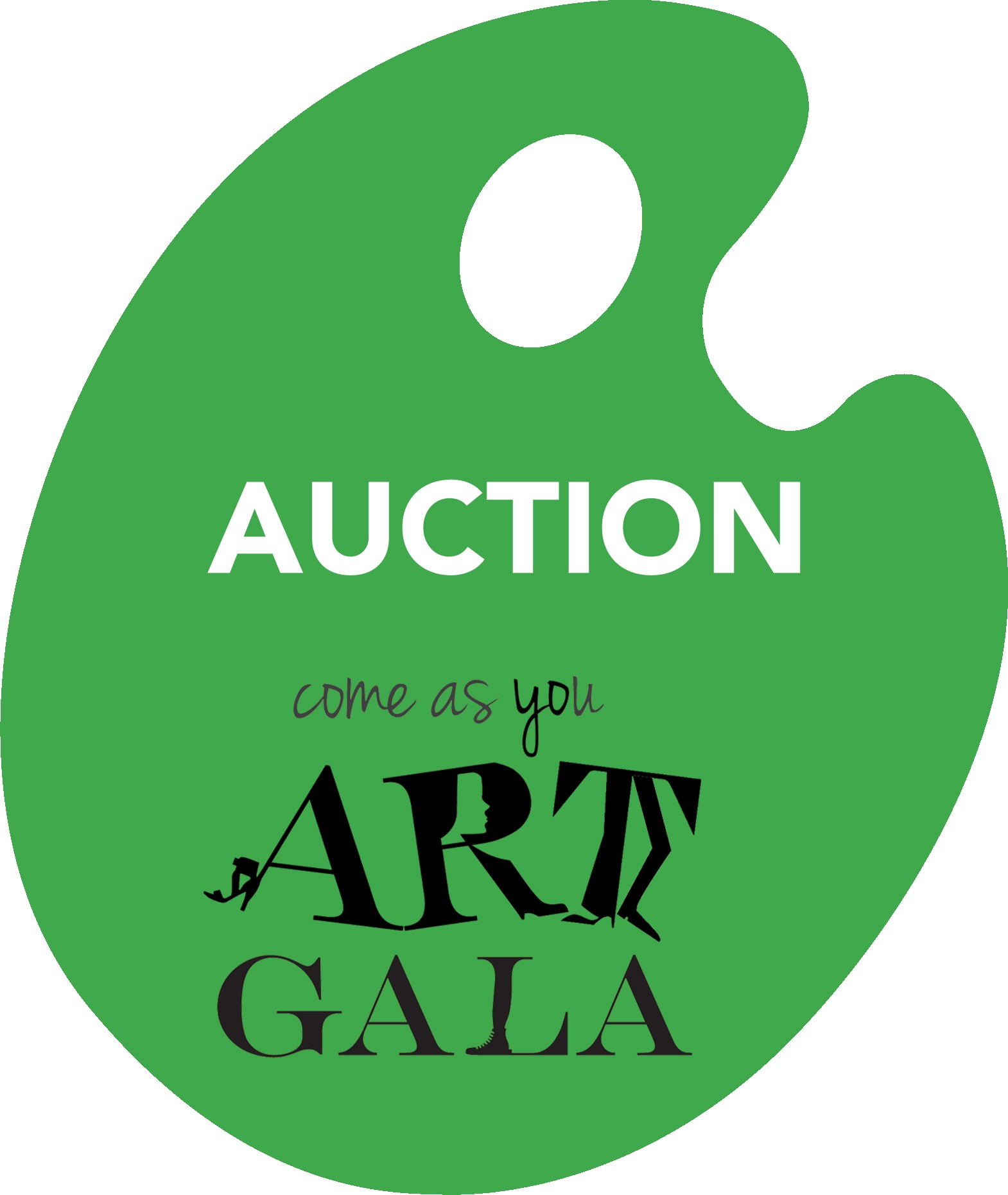 ---
On behalf of our staff, Board of Directors, Gala Committee, and all members of our community, we graciously invite you to join us as a business donor for the silent auction at Albany Center Gallery's (ACG) Come as you ART Gala. The event will take place virtually at 7 p.m. on Friday, November 19, 2021-- more details to come! By donating a product or service for the Gala Auction, your local business will be contributing in keeping the visual arts thriving in the region and supporting ACG in continuing to bring More Art Everywhere. We know times are tough and appreciate any support you can offer us. If you cannot donate an item, you are invited to attend the evening's events, purchase raffle tickets, and/or bid on other silent auction items.
We are grateful for the attendance and support at last year's first-ever virtual ACG Gala. We hosted over 75 attendees and raised over $45,000! Your generosity helped us expand programming, present an extensive exhibition season, pay local artists to create art and mentor students, as well as provide critical funding to sustain staff and operations of the organization. This year, we're inviting our community to "come as you are" to the Gala. Come as you are, how you want, with whom you wish! We just want you there. We will have our awards ceremony presenting the Mona Ruth Brickman Memorial Artist of the Year Award, the Dr. Joel Spiro Community Impact Award, and the Les Urbach Lifetime Achievement Award; and there will also be an online silent auction filled with art and other sought-after items like gift cards, services, or products from local businesses (like yours!) The evening will also include live art making, artist highlights, and oh so much more!
To ensure your business name appears on promotional material as a donor, please complete and return THIS Auction Donor Response Form via mail or email to kwojnar@albanycentergallery.org no later than October 8. The deadline for recognition in the program book is October 26. You will need to drop off your auction item by October 26; if your item needs to be picked up, please email Karina at kwojnar@albanycentergallery.org. 
We value your support! Please consider making a contribution, as well as enjoying an exciting evening at the Come As You ART Gala with ACG to celebrate creative minds with the community. You will also receive recognition as a donor on ACG's website, during our live virtual Gala, and on our silent auction website page.
See below for what the website looked like last year! The silent auction alone raised over $6,000! Because of you, we can do so much more for the local arts community and beyond. THANK YOU.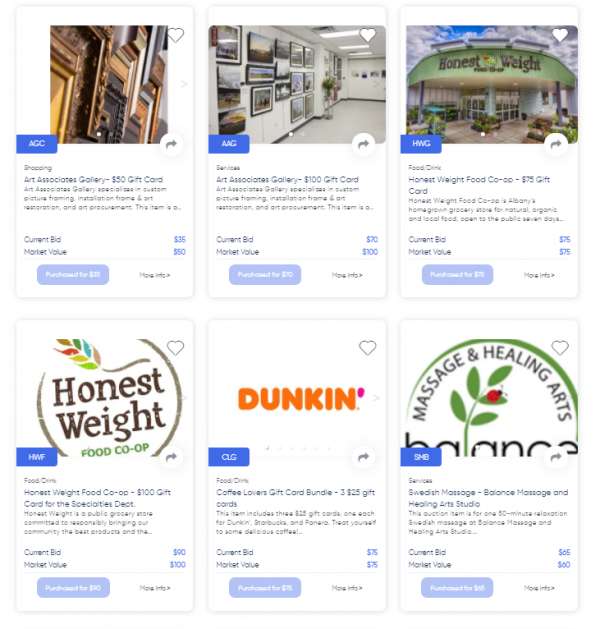 For a formal letter of request, click here.
Thank you to our Auction Donors!
(as of 10/30/2021)
Auction Donors
Albany Institute of History & Art, Albany Symphony, Ania Hair Studio, Annette Nanes, Arlene's Artist Materials, Art Associates Gallery, The Bell House Project, Book House, Capital Region Classical, Capital Rep Theatre, Carlsbury Gonzalez, City Line Bar & Grill, Colonial Cleaners, David Phaff, Ellen Brickman, Hoffman Development Corporation, Holly Katz, Honest Weight Food Co-Op, Jessica Hansen, Kevin & Cindi, Dubner, Lark Street Mercantile, Lisa Brown, Lysenko Dental, Musicians of Ma'alwyck, National Baseball Hall of Fame, New World Bistro Bar, Nine Pin Cider Works, Proctors Theatre, real [FIT] life, Renaissance Hotel, Rita Papandrea, Silver Parrot, South End, Powder Coating, Tina Lincer, Troy Savings Bank Music Hall, USS Slater, Western Turnpike Golf Course, & William Harris, Esq
Artist Donors
Elisa Sheehan, Free Humanity, Hazal Canisag Ozturk, Jae Schalekamp, Kim Tateo, Laura Cannamela, Leo Valenchis, Lexi Hannah, Robert Gullie, Robert Moylan, Ruby Silvious, Sylvie Kantorovitz, Tina Lincer, & Willie Marlowe