Pop-Up Exhibit with Lori Lawrence @ 3Fish Coffee
Tags: Gallery News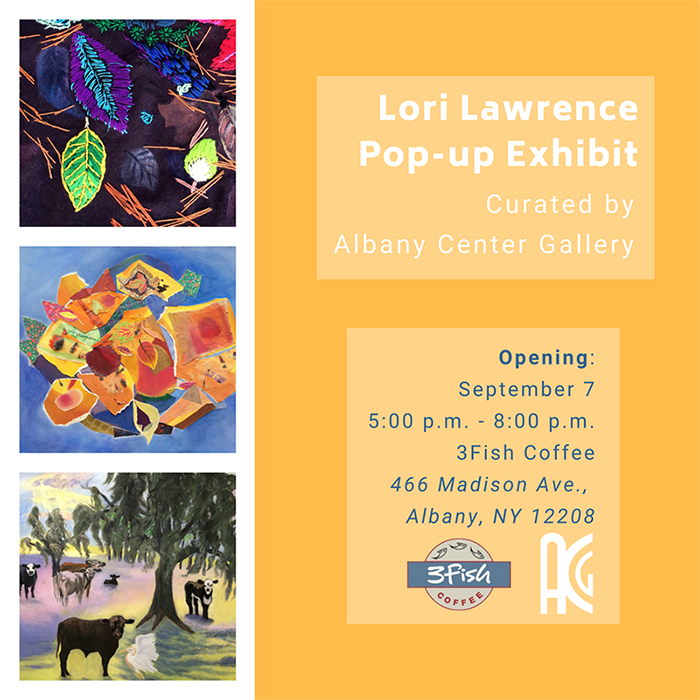 ---
As part of ACG's art rental/art consultation program, ACG curates pop-up exhibits at 3Fish Coffee. Our newest pop-up installation features large-scale paintings and embroideries by local artist Lori Lawrence.

Join us for the Opening Reception of the Pop-Up Exhibit on 1st Friday, September 7 from 5 p.m. to 8 p.m. - special evening hours for 3Fish Coffee and Downtube Bicycle Works.

See more of Lori's work on her website www.lorilawrenceart.com or on her Instagram @lorilawrenceart 

Artists are welcome to contact us about joining our art rental program, we are always happy to connect with new artists for consideration in upcoming pop-ups and art rentals. Apply on our Submittable page: https://albanycentergallery.submittable.com/submit 

Local businesses seeking an infusion of creativity are also encouraged to get in touch, we are ready to help find the perfect artwork for your space!