News 10 | New mural being added to local parking garage
Tags: Press Coverage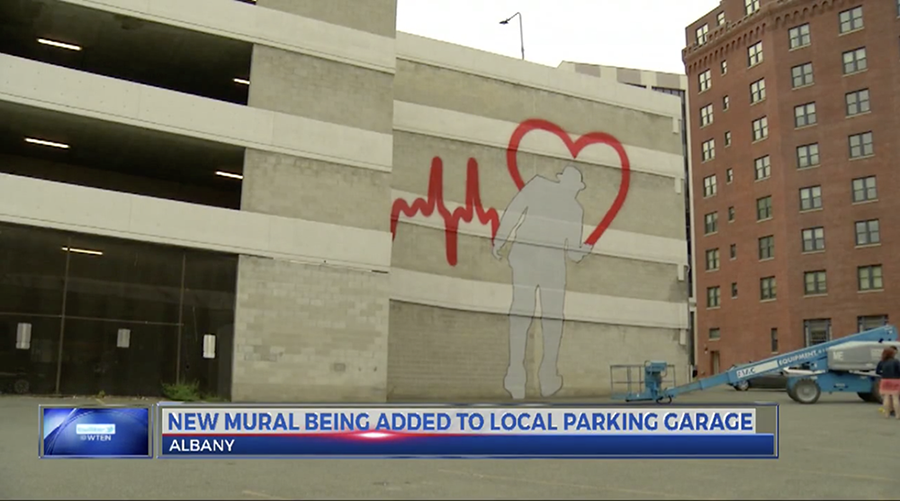 ---
"New mural being added to local parking garage" news segment by News 10 ABC
ALBANY, N.Y. (NEWS10) - A new mural is being put up on an Albany parking garage in an effort to beautify the city.
British street artist, Nick Walker, was invited to design an paint the eighth mural of the Capital Walls Initiative.  The mural, titled "Love Goes On", will be finished up on the side of the Green-Hudson Parking Garage early Sunday morning.  Walker said he hopes when people look at it, they understand what it's all about.
"There's a lot of hate in the world.  Love seems very ephemeral in this day and age.  Everyone gives up too quick on everything, not just in relationships, but things in general and it's about having that will to keep keeping on and making something of things," said Walker.
Walker has created artwork in multiple cities including New York and Paris.
Watch the news segment here: https://www.news10.com/news/local-news/new-mural-being-added-to-local-parking-garage/1428423973