Mirror
Tags: Gallery News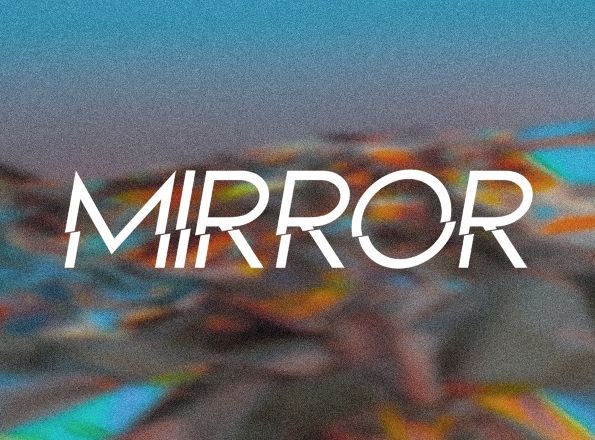 ---
From June 14 - July 15, 2022, Albany Center Gallery (ACG) presents Mirror, featuring the work of 7 regional artists: Susan Berger, Raina Briggs, Paula Drysdale Frazell, Jason Blue Lake Medicine Eagle Martinez, Theresa McTague, Kate Minford, and Casey Simonds. An Artists' Reception will be held on Friday, June 17, 2022, from 5 - 8 p.m. Mirror is free and open to the public; Tuesday – Saturday, Noon – 5 p.m. Mask-wearing is optional. Please visit albanycentergallery.org for full details on COVID19 safety restrictions. 
 
Mirror features artists whose works express the introspective states of their subjects, as well as reflect the emotional ties the artists have to them. Across mediums-- painting, drawing, mixed media, textile-- colors, distortions/abstractions, and the materials themselves are tools used by the artists to illustrate the outward appearances of people in their portraits, but also deeper levels of psychology and mental/emotional experiences. As viewers, we can subsequently see the subjects and creators, as well as ourselves and our intimate, interpersonal networks mirrored back at us in these works.
Susan Berger's work is simultaneously deeply personal and relatably universal, drawing in viewers and encouraging them to proceed as active participants. Every aspect of her pieces reflects her keen attention to detail and a desire to develop her craft as both physically and metaphorically complicated. Berger uses varied found photographs, personal memories, and current events to select subject matters. The extensive research and labor put into Berger's creations have yielded aesthetically pleasing results, and an array of opportunities for exploration and self-reflection.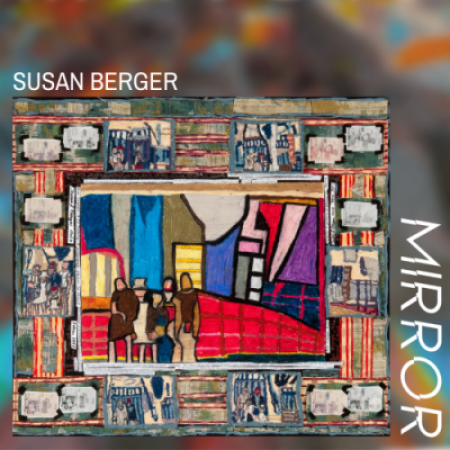 ​
Raina Briggs is a painter and tattoo artist who seeks to explore the human experience in a holistic manner, highlighting what she refers to as "both mundane and spiritual" aspects of life across her body of work. Her paintings make effective use of gestural brushwork, blurred and dismantled forms, and bold color palettes - creating scenes that are both visually intriguing, and incredibly intimate. The eye-catching organized chaos of Briggs' work and enveloping colors are reflective of the complicated nature of identity she investigates.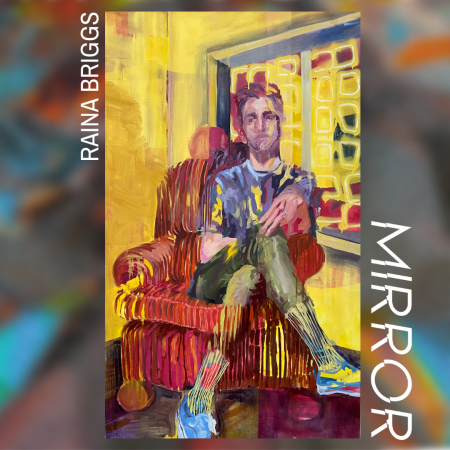 ​
Collaging has always been a great passion of Paula Drysdale Frazell's, originating in grade school where she would embellish her textbook coverslips with clippings from numerous sources, such as magazines, newspapers, and family photos. She thrives in chaos and the challenge to combine different various elements back together in unity. Frazell employs a wide range of colors and patterns in her artwork, which in turn, create cohesive and abstract imagery within portraiture and still life. Frazell also has experience with photography and a degree in digital art, which are highly represented within her work.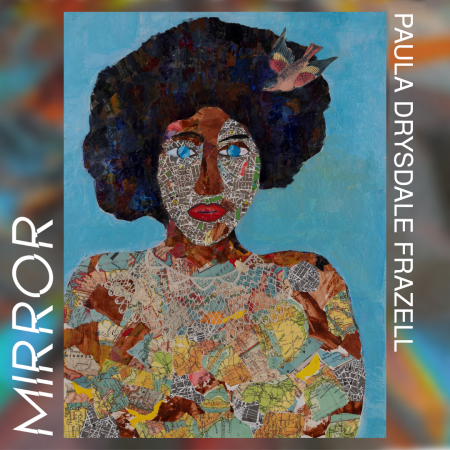 ​
Jason Blue Lake Medicine Eagle Martinez is a K-12 Art Educator whose artwork is heavily influenced by pop culture, history, spirituality, and his indigenous heritage. Martinez's "art process is about visualizing the spirit world." Martinez is interested in how life has been interpreted via storytelling and visual representation throughout the years. Further contributing to the intrigue of his work, he utilizes a restricted color palette and meticulous detail to portray his unique rendition of the spiritual realm.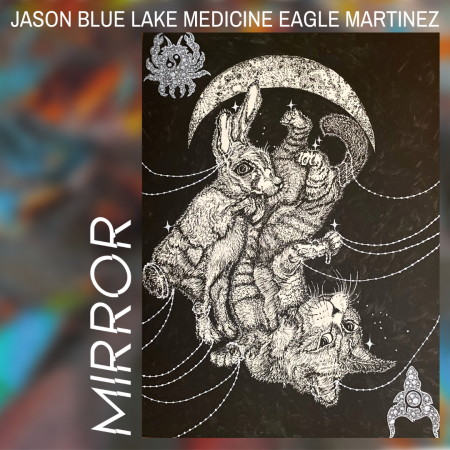 ​
Theresa McTague is an artist that specializes in painting and sculpting. In her most recent series of paintings, which are made using gouache and watercolor, she utilizes dysfunction to reimagine specific moments she recalls. With her wide range of color and complex patterns, her paintings coincide with each other to create a pathway of moments and representation, rather than fantastical imagery. McTague shows how one can interpret a memory through her use of distortion and disorder.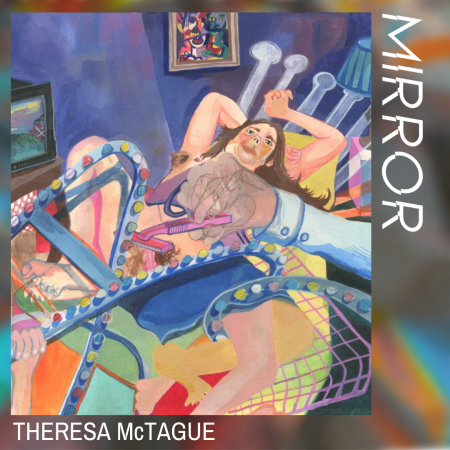 ​
The repetition of specific elements across Kate Minford's paintings is reflective of certain thematic consistencies that come across in her work. Her experience as a writer is evident in her paintings, which use a visual language of color, texture, and repetition to develop a narrative. Though she does not shy away from dismantling and reassembling the human form, the satisfyingly symmetrical nature of Minford's pieces creates a feeling of wholeness, accepting and welcoming the viewer to gaze into the worlds that she creates.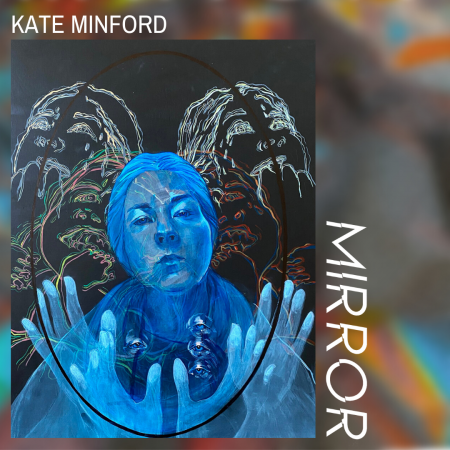 ​
Casey Simonds' current body of painting and mixed media work makes use of striking colors and contrasting textures to create haunting portraits. The pieces express a magnitude of emotions through contortion and exaggeration, which contributes to the atmosphere of unifying uneasiness, loneliness, and wonder. Simonds' use of a diversity of mediums - including oil, acrylic, resin, collage, and several others - reflects her multi-faceted approach to understanding the subject matter she explores.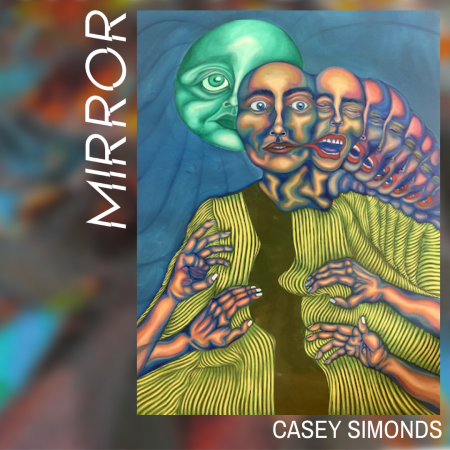 ​

 
Mirror, on display at Albany Center Gallery from Tuesday, June 14, to Friday, July 15, features the work of seven regional artists: Susan Berger, Raina Briggs, Paula Drysdale Frazell, Jason Blue Lake Medicine Eagle Martinez, Theresa McTague, Kate Minford, and Casey Simonds. The exhibition is made possible by ACG Premier Sponsors Howard Hanna & David Phaff; and Kevin Dubner, Partner & Wealth Manager at Steward Partners Global Advisory, LLC. Additional support is provided by Helen, Sarah, and Scott Spiro and the New York Council on the Arts with the support of the Office of the Governor and New York State Legislature.
Convenient parking for ACG events is available at the nearby Riverfront Garage or on-street. For additional parking information, please visit: www.parkalbany.com/find-parking
Albany Center Gallery is a 501(c)(3) Organization for your tax purposes, contributions are tax-deductible within the limits of the law. We are always accepting donations, please consider contributing so we can continue energizing the community through art and empowering artists. We are better together, donate here.