Gallery Temporary Extended Closure
Tags: Gallery News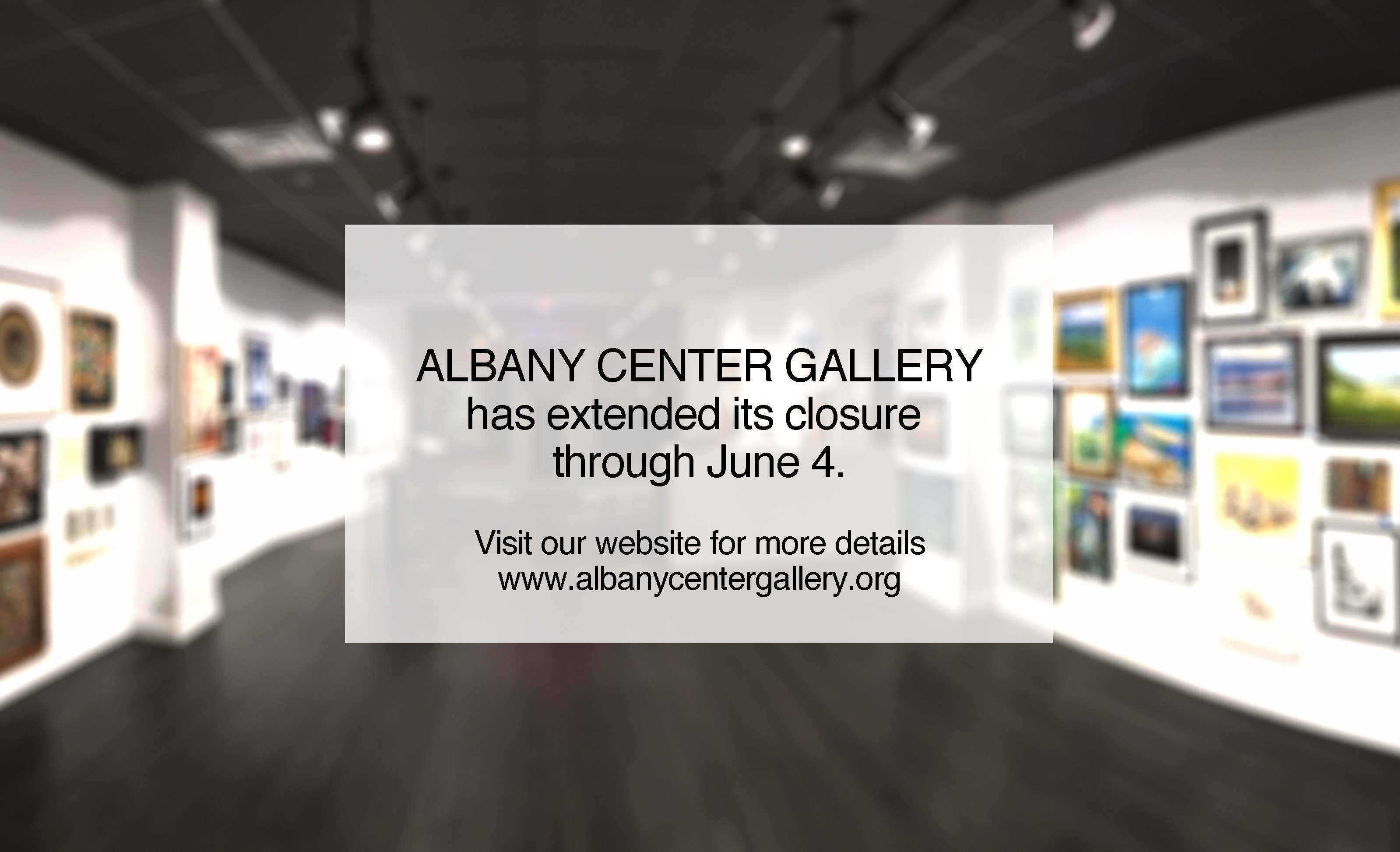 ---
UPDATE (4/28/2020): Albany Center Gallery has extended its temporary closure through June 4. Please note, ACG still plans to host the Photography Regional Salon Show from Friday, June 5 to June 19 (if allowed by State, Federal, and local guidelines). 
If you plan to drop off for the Photo Regional, this can still be done from Noon – 3 p.m. on Wednesday, May 27, Thursday, May 28, and Friday, May 29. (Please wear a mask and gloves when doing so.)
Visit the Photo Regional event page to learn more about the registration, guidelines, and drop-off, and stay tuned to social media for updates.
If you need to get in contact with the staff, we are working remotely. You can email Karina at kwojnar@albanycentergallery.org and she will direct you to the appropriate contact for your inquiries. Thank you all for understanding.