Gallery Closed From December 22 - January 1
Tags: Gallery News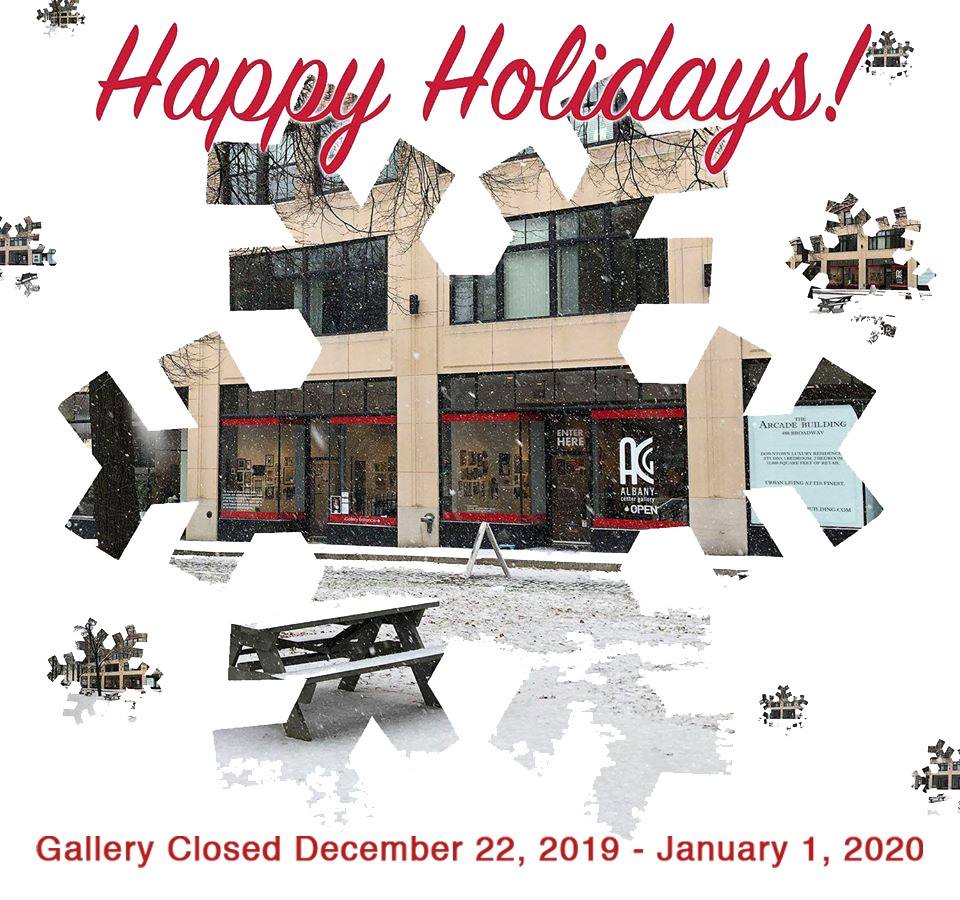 Gallery closed December 22, 2019 through Wednesday, January 1, 2020
---
Please be advised: the last day we will be open in 2019 is Saturday, December 21. In celebration of the holiday season, the Gallery will be closed from Sunday, December 22, 2019 through Wednesday, January 1, 2020. Make sure to check out the Members' Show today or tomorrow otherwise you'll have to see it in 2020.

While we're closed, please consider donating to the Annual Appeal in support of our 2020 programming. Donate Here: https://squareup.com/store/albanycentergallery/item/annual-appeal

The Gallery will reopen with normal business hours on Thursday, January 2, 2020. We wish you a very happy holiday season! See you soon!