Extended Temporary Closure of ACG
Tags: Gallery News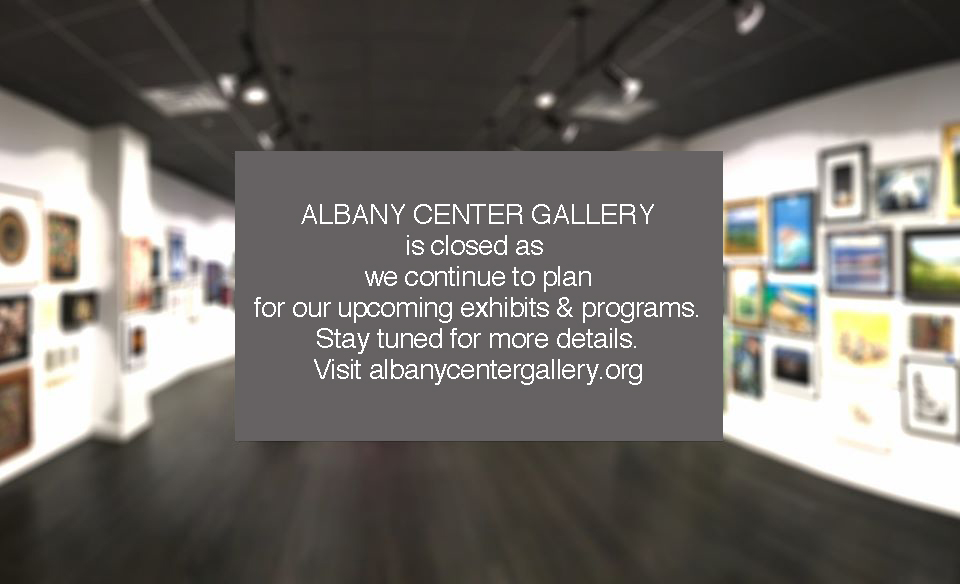 ---
UPDATE (6/12/20):
Slowly but surely, Albany Center Gallery is opening back up to the public. From now until the next step (date TBD), the public can come into the gallery BY APPOINTMENT ONLY to meet with staff (and eventually to view exhibits) by calling the gallery at 518-462-4775. We need the notice so that we can ensure the space is properly sanitized before you arrive. 
When entering the gallery, all patrons must sign a document confirming they comply with ACG's guidelines while in the space. These guidelines are as follows:
Confirm that to your knowledge you have not been around anyone who is sick within the past two weeks

Confirm you do not feel sick nor have a fever

Sanitized your hands (it is provided)

You are wearing a face covering/mask 
No more than 10 persons will be in the gallery space at one time (including staff & volunteers). While we love talking with you all casually, we ask that visitors limit their time in the gallery to allow space for others to view the art and meet with staff.
---
Albany Center Gallery is still temporarily closed to the public until further notice. Staff will be on site (starting June 8), and if you would like to meet we ask you make an appointment to allow for proper sanitation time, as well as wear a mask. No walk-ins please. We miss you and hope to be able to gather again soon. Know that ACG staff is working, and has been working during the quarantine, to provide future programs, exhibits, pop-up opportunities, public art, and more for the community! Stay tuned for more details.

To meet with staff, you can call the gallery between 10:00 am - 5:00 pm Monday through Friday at 518-462-4775 or email Karina at kwojnar@albanycentergallery.org

Stay safe. Stay creative.