CALL FOR ART: ACG's Members' Show
Tags: Gallery News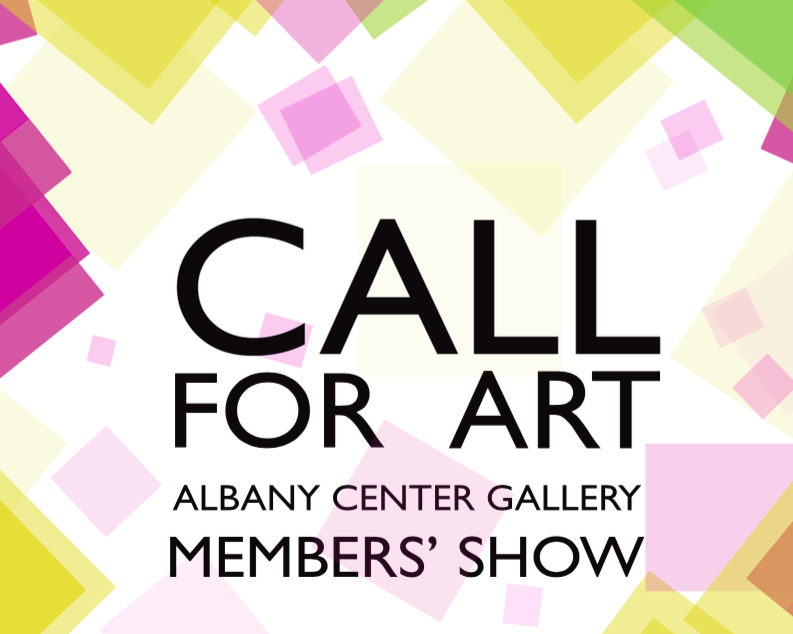 ---
We are excited to announce that Albany Center Gallery's Annual Members' Show will be held from Friday, December 4, 2020 to Friday, January 15, 2021. There is no opening reception, instead ACG is hosting a virtual reception to celebrate our members' artwork and award prize winners (we will keep our gallery hours for visitors from Tuesday - Saturday, Noon-5 p.m..) We are awarding "Best in Show," a cash prize of $250, along with other prizes and awards.
Artists are highly encouraged to submit artwork information via our Submittable page by Friday, November 13 at 11:59 p.m. Works may also be dropped off in-person on one of our drop off dates, Saturday November 14, or Tuesday, November 17, between Noon - 3 p.m. Registration forms will be available at the gallery to be filled out in-person on a drop-off day. Sizing is limited to 25" in all directions, including the mat and frame. If you are a sculpture artist, please contact us if you have concerns about sizing.
To submit to this event, you must have an active ACG membership, valid until the end of the exhibit. If you need to renew your membership or are interested in becoming a member, please visit albanycentergallery.org/donate#membership or contact Karina Wojnar at Kwojnar@albanycentergallery.org for more information. We look forward to showcasing and celebrating our local creatives, submit today!