Books and Blooms
Tags: Gallery News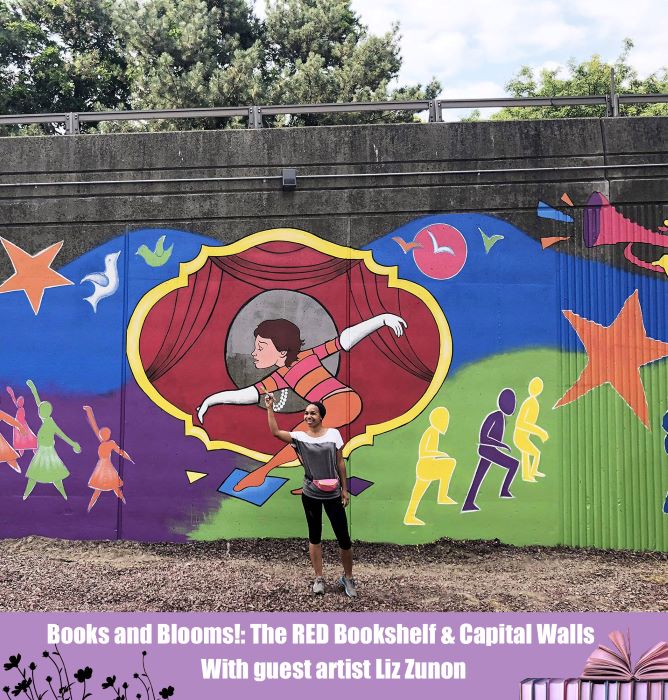 ---
To view more photos from the event, click here. 
ACG partnered with The RED Bookshelf for the pop-up event Books and Blooms; The RED Bookshelf & Capital Walls! Participants met artist, Liz Zunon, saw her mural Geraldine's Reverie, and took part in a short reading of her book.

The event took place on Saturday, August 28 from 12:00 p.m.- 1:00 p.m.

The work of the Albany born artist is largely influenced by her childhood in Africa, the places she's travelled to, and the people she's met along the way. Meet the artist for a discussion about her mural, receive the book that she has written Grandpa Cacao: A Tale of Chocolate from Farm to Family. You can also take part in a short reading and Q&A. The Q&A session will discuss why the artist chose to write in addition to painting, the author's journey as a writer, and advice for up and coming authors. We will highlight Albany art, Albany artists, provide books to young people and expose them to tangible career paths. Attendees will also receive collateral from Discover Albany to encourage further Albany exploration.

Presented by The RED Bookshelf, Albany Center Gallery, Albany Barn, and Discover Albany.