Black Arts and Cultural Festival
Tags: Gallery News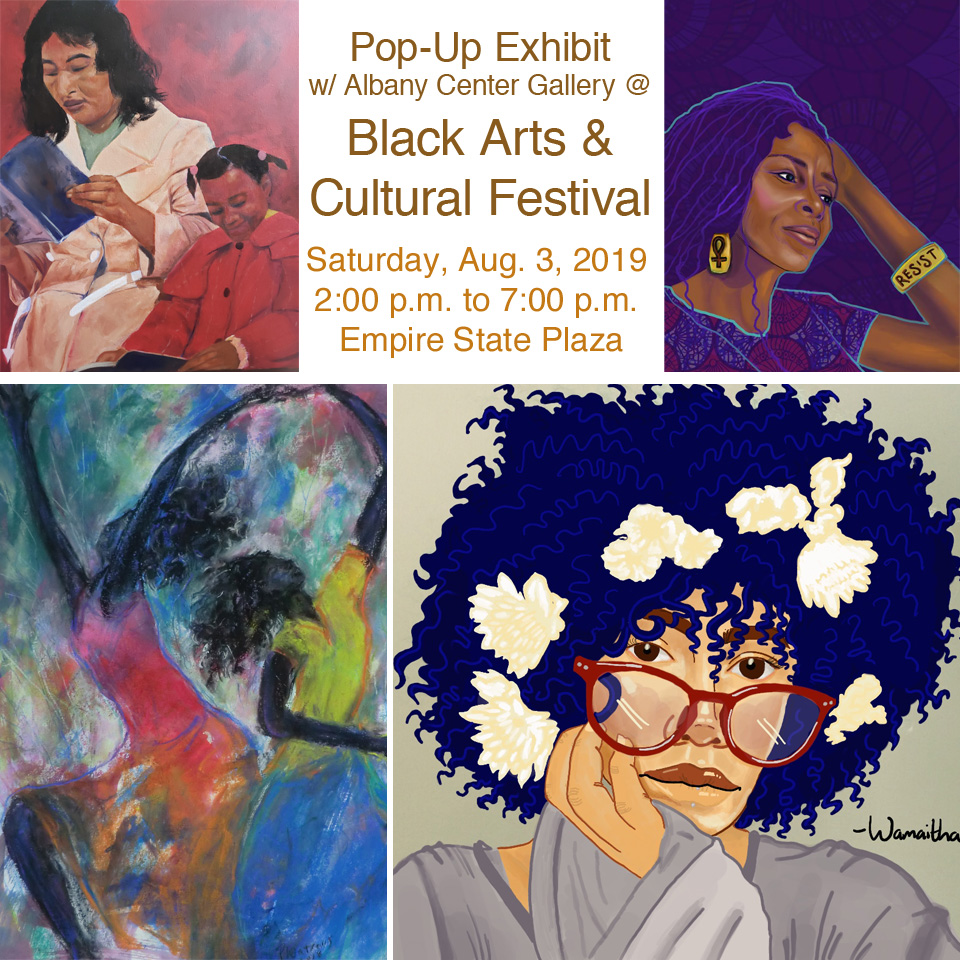 ---
As part of Albany's Black Arts & Cultural Festival Featuring Mya, Albany Center Gallery will showcase the work of local and regional artists on Saturday, August 3 from 2 p.m. to 7 p.m. at the Empire State Plaza.
ACG will highlight visual art inspired by and celebrating black heritage and culture. From global to national to local, African American arts are sources of great influence. ACG will be presenting unique works of art during the festival submitted by local & regional artists during the festival. Come check it out!
We are excited to announce the involvement of guest artists who will be creating at the ACG booth this year. One of our artists, Will Figueroa, is an illustrator from Brooklyn, New York who currently works at Siena College. He will be creating mini personalized superheroes of people who stop by and talk to him. In the evening, local illustrator and painter, TrashKid, will be joining us to create small paintings and talk to people about her influences and process. We encourage everyone to stop by and interact with the artists.
This year's exhibiting artists: Nicole Alkurabi, Carolyn Bembry, Sarah Carter, Clifford Oliver, Rayann Czarnecki, Sion Hardy, Rebekah Reichard, Duane Todman, Wamaitha, Kiki Antoinette and Peter Watrous.
(Image credit left to right, top to bottom: KIKI ANTOINETTE, SARAH CARTER, PETE WATROUS, WAMAITHA)