All Over Albany | The Vandal in downtown Albany
Tags: Press Coverage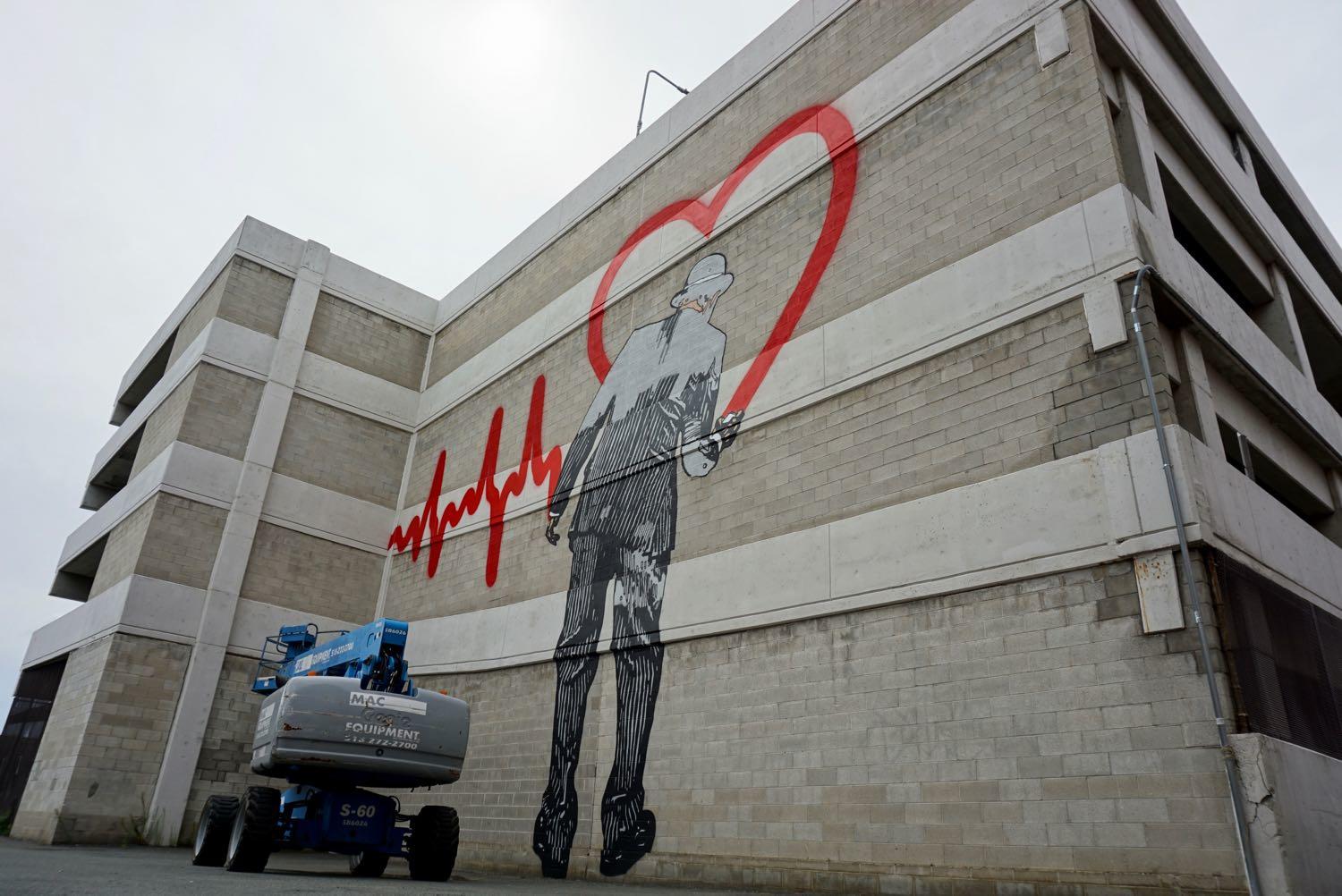 ---
All Over Albany article posted Sep 10, 2018
Sunday afternoon we stopped by the Green-Hudson Parking Garage in downtown Albany to check out the new, not-quite-finished mural there by Nick Walker. (It's now finished, as of Monday morning.)
The work is part of the Capital Walls campaign, a collaboration between the Albany Parking Authority, Albany Center Gallery, and Albany Barn. Press release blurbage:
Walker's mural, titled "Love Goes On," represents the universal message of love having the capability to be the everlasting entity in a world of fleeting things and moments. His mural is asking us to be thankful for love and to allow it to last. The red, white, black and gray mural will be 40 feet by 60 feet.
Walker is an internationally-famous artist, with street art that's appeared in the UK, Paris, New York City, Los Angeles, and other cities around the world. That figure in the new mural here in Albany is his trademark character "The Vandal."
The work is the 8th Capital Walls mural, a collection that also includes two others on the inside of the Green-Hudson garage. And the 7th work in the series was just completed by local illustrator Liz Zunon near the Quackenbush Garage.
Read the article on AOA's website here: http://alloveralbany.com/archive/2018/09/10/nick-walker-love-goes-on-albany-ny