Celebrating 50 Years of Hip Hop: Call for Art & Artists
Tags: Gallery News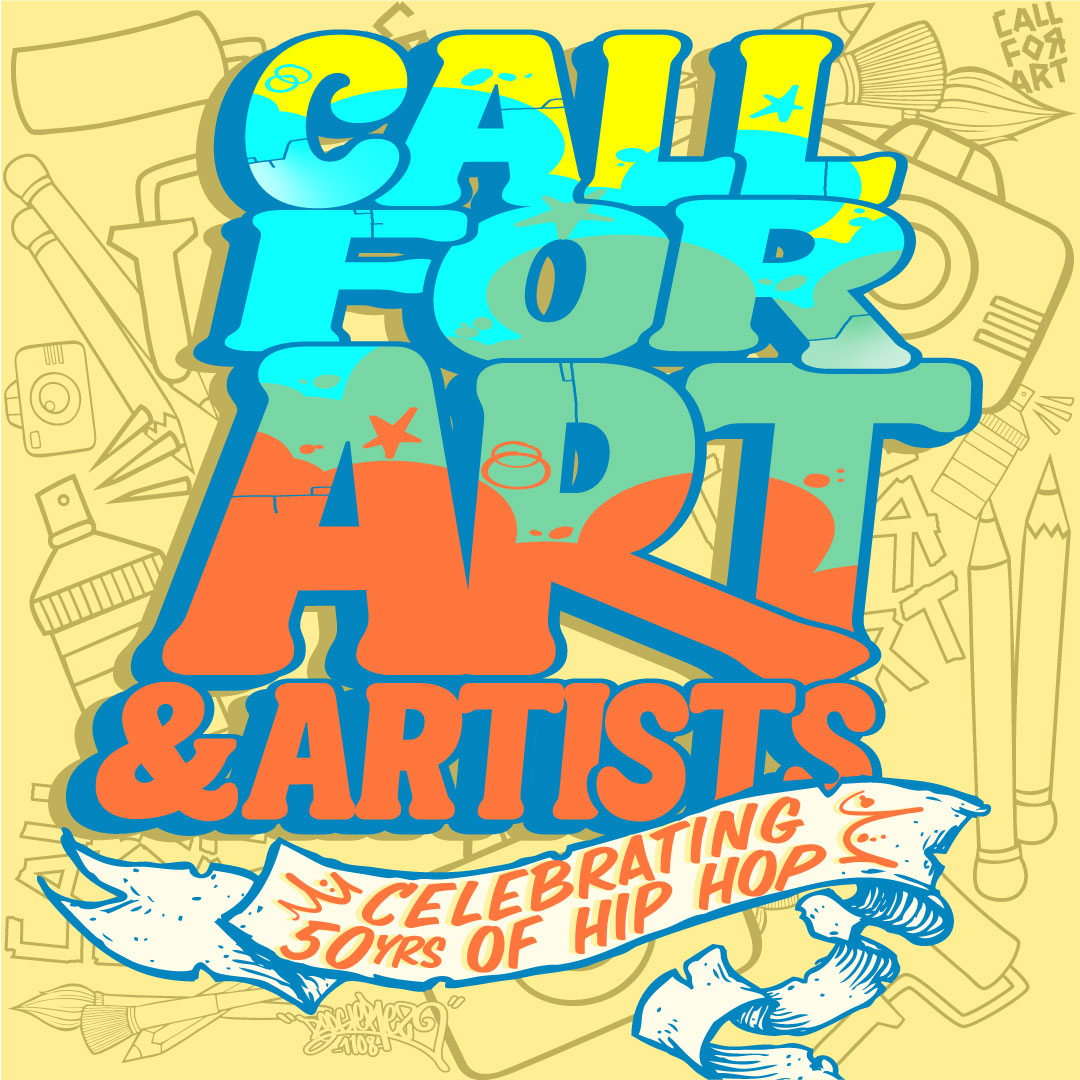 ---
CALL FOR ART AND ARTISTS
Albany Center Gallery (ACG) is accepting submissions for our upcoming exhibition in August, which is being held in celebration of Hip Hop's 50th anniversary. ACG and curators, Robert Cooper, Truemaster, and BoogieRez, are inviting local and regional artists to submit their work for consideration. This call is free and open to the public.
From Tuesday, August 1 to Saturday, September 2, 2023, this exhibition will be held at ACG in celebration of Hip Hop's culture and overall multidisciplinary influence on people, especially creatives. Work must be submitted by Sunday, June 4, 2023, at midnight to be considered. 
On August 11th, 1973, a back-to-school party was held in the Bronx, at 1520 Sedgwick Ave. It became known over the years as the party that started the culture of Hip Hop. Hip Hop is more than just a style of music; it's a culture that began with four elements: MC'ing, B-boy/B-girl, graffiti, and DJ'ing. This year marks the 50th anniversary of the birth of Hip Hop and to commemorate this monumental occasion there are events of varying degrees planned around the world, including the Capital Region at Albany Center Gallery.
Along with the exhibition, the commemoration will include multiple associated programs highlighting performances that embody the spirit of Hip Hop and this cultural phenomenon. We are looking for visual art (photography, painting, sculpture, installations, and graffiti), and performance artists (MCs, DJs, Dancers, Poets, and more) to join ACG and curators in celebrating the 50 years of Hip Hop.
All art forms and mediums are welcome to submit. The work submitted should represent an artistic style that is inspired or influenced by the artist's experience in Hip Hop culture throughout the years.
---
Exhibit Curators are all regional artists themselves and were selected to put together this exhibition: Curators include Robert Cooper, Truemaster, and BoogieRez. If you would like to read more about each curator, visit here: Celebrating 50 Years of Hip Hop: Curators | Albany Center Gallery
Eligibility: Anyone living in the Capital Region/Upstate NY can submit their work (within a 100-mile radius). Artists should keep in mind that this exhibition is a celebration of Hip Hop and should exhibit works that represent and/or are inspired by Hip Hop. Selected artists must exhibit work consistent with the images shown in their application. 
Media/Genre, etc: Open to all traditional and non-traditional genres and media.
Commission: Works that sell while on exhibit at ACG are subject to a 25% commission, artist retains 75%. Please take this into consideration when assigning artwork prices.
Application Guidelines:
All media is welcome (painting, photography, sculpture, video, installations, etc.)

Artists may submit up to 2 times for this call. Artists may include up to 4 works per submission.

Video and sound files should not exceed 60 seconds. 

Images should be no smaller than 72 dpi or bigger than 300 dpi and should not exceed 10 MB per file.

Space is limited, please be sure to include artwork dimensions.

Save all files as Lastname_Firstname_Title_Dimensions. If the submission file of artwork isn't saved as requested, the work will not be considered.

The artwork must be ready-to-display. All 2-dimensional must be framed and/or ready to hang with a wire or sawtooth hanger at the time of drop-off.

If selected, artwork drop-off will be held at ACG on July 18 - 20, 2023, between noon and 4p.m.

Artwork pick-up will be held at ACG on September 5 - 7, 2023, between noon and 4p.m. Artwork left longer than 30 days after the closing of the show will become the property of the Albany Center Gallery.
Additional Documents:
Exhibition list outlining each artwork submitted with title, medium, size, year, and price (including 25% commission)

Resume or CV (optional, but recommended)

Artist statement of 100 words (optional, but recommended)

Artist biography of 100 words (optional, but recommended)
Submission:
All submissions must be sent through Submittable.com. You will need to create an account with Submittable in order to submit.

No email submissions will be accepted.
If you have questions about this Call for Art, please email Molly at info@albanycentergallery.org