More Art Everywhere, Together! Donate to ACG's 2021 Annual Appeal
Tags: Gallery News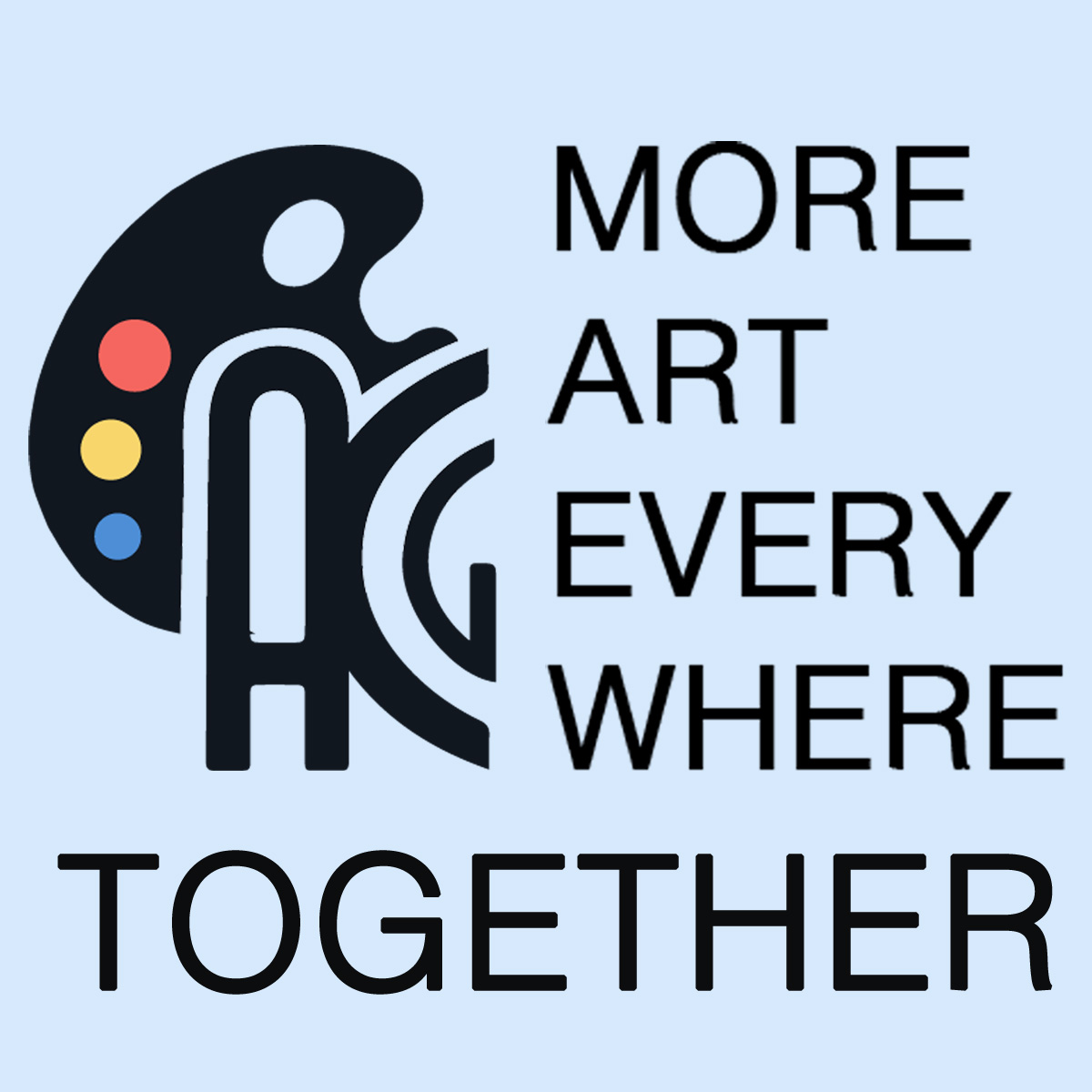 ---
As of 1/18/2022, we have raised $19,195 out of our goal of $20,000! Thank you to our donors so far.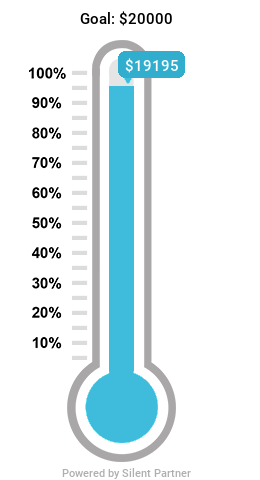 While our community benefits from several incredible arts organizations, the region's artists still struggle to show their work and earn a living as creative professionals. In 2021, ACG paid over $47,000 in stipends to nearly 60 artists, a small commission for their incredible talent, expertise, and time. Yet, this is simply not enough to sustain the creatives who enrich our cultural identity, inspire our imagination, and energize our cities.
Will you consider a gift to support
In 2021, ACG hosted more than 25 free art programs, 5 of which were through partnerships with other community organizations. We served over 60 local youth through interactive free, art-making programs.
What the numbers don't tell us
While we continue to build partnerships and collaborate to increase art accessibility, artists and art remain at the center of what we do. It's up to us, as a community resource, to provide access and equity to artists in historically underrepresented groups, including those at the intersections of lower income/poverty, Black, Indigenous, persons of color, women or non-binary gender, LGBTQIA2+, and many others. While opportunities for visual artists aren't abundant, ACG is committed to increasing access and supporting the Region's diverse community to provide equitable experiences for all artists and art lovers!
Your donation matched!
Art uplifts and inspires. In fact, Jankow Companies and every member of ACG's Board of Directors have been inspired to match donations up to $8,000 for this campaign. When you give by January 17, your gift will have double the impact. Our goal is to raise $20,000 to sustain and expand ACG's programming footprint, including more opportunities for youth and emerging artists.
As you consider your gift, please look at some of the ways we will recognize your generosity (below). We are only able to continue the art and accessibility we do with the creative community by working together… with you.
$25+        Listed on the ACG website & receive a handwritten "thank you" card
$50+        …the benefits above, plus a "More Art Everywhere" magnet designed by local artist Chloe Harrison!
$100+      …the benefits above, plus an annual Artist Friend ACG membership.
$250+      …the benefits above, plus a "More Art Everywhere" matching pin & name recognition on the donor wall at ACG for one year.
"ACG is not about merely filling exhibit space. It supports and welcomes a large, eclectic group of artists while dedicated to integrating art with audiences of all ages and backgrounds… beyond its physical walls."
– Tina, local artist
We're endlessly grateful to you and the community for supporting ACG and the creative economy, while uplifting local and regional artists. Thank you in advance for your support and for joining us with bringing MORE ART EVERYWHERE, TOGETHER!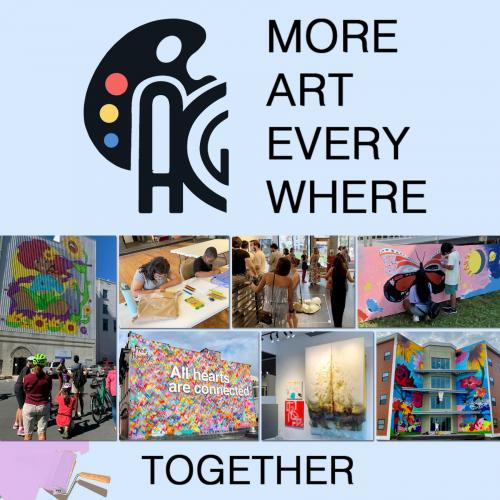 Left to right, top to bottom: 3rd Annual #CapitalWalls Mural Bike Tours with CDPHP Cycle! Driven by CDTA, Mural by Trashkid Art*; ArtStreet Youth Art Workshop with Grand Street Community Arts; SEEN exhibit curated by Jennie Tang; RISSE (Refugee and Immigrant Support Services of Emmaus) mural with artist mentor D. Colin; Free Humanity Mural*; 2021 Mohawk-Hudson Regional curated by Alisa Sikelianos-Carter; Rae Frasier and Eugene O'Neill Mural*
*Capital Walls - murals in partnership with Albany Center Gallery, Albany Barn, & Park Albany
You can also mail a check made out to Albany Center Gallery to 488 Broadway, Suite 107, Albany, NY 12207 with "Annual Appeal" in the memo. Thank you!
Email Karina at kwojnar@albanycentergallery.org if you have any questions about other methods of donating or need assistance to contribute!
or scan this QR code with your phone camera to pay via Venmo (@albanycentergallery)

​