New public mural in Albany released
Tags: Press Coverage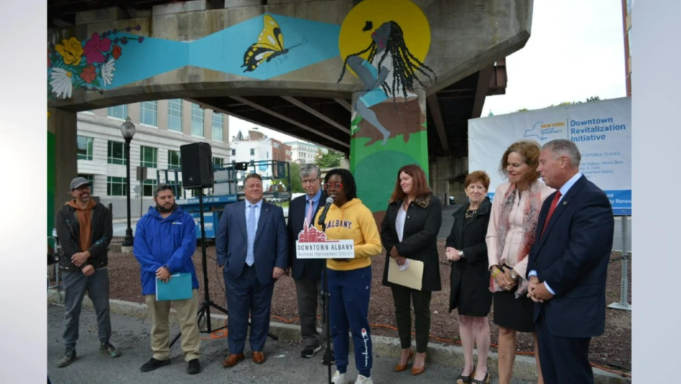 ---
Thank you for a beautiful unveiling of our newest #CaptialWalls mural, "Back to Life" by D. Colin.
The article states that Mayor Kathy Sheehan said '"I want to thank The Albany Center Gallery, Albany Barn, Albany Parking Authority, and the Downtown BID for their collaboration on creating Capital Walls and working to promote these beautiful pieces of art that have made our downtown streetscape more vibrant and inviting."'
"The final DRI-funded mural also marks the 19th Capital Walls mural. More than 24,000 square feet of public art have been added to spaces around the Capital Region, highlighting the work of local and international artists alike under the DRI."
To read the full NEWS10 article, click here.