Explore the All Hallow E'en Art Path
Tags: Gallery News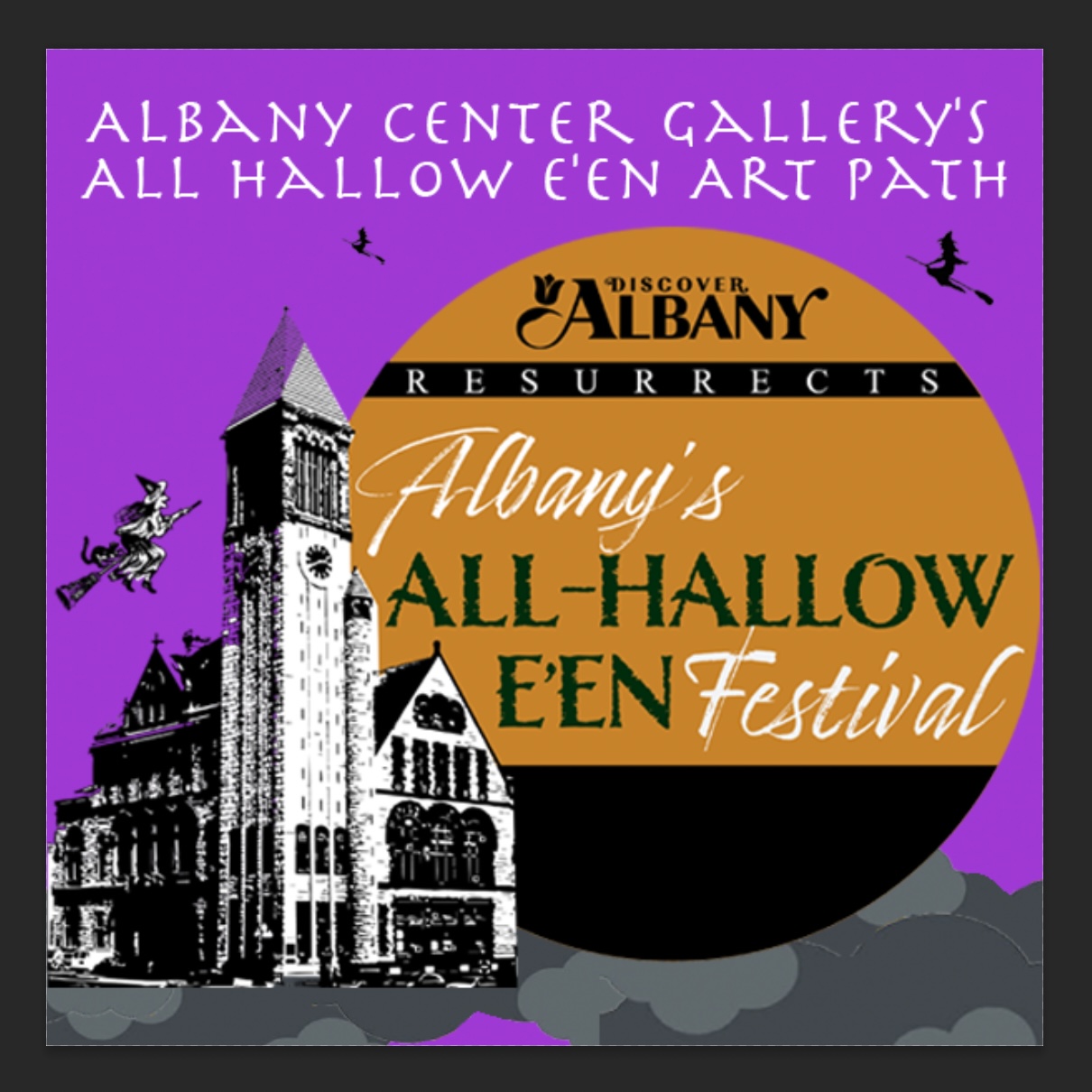 ---
Starting October 1, venture if you dare along the All Hallow E'en Art Path in Downtown Albany. This is a project done in collaboration with 10+ local artists, small businesses, and Discover Albany!
ACG invites you to see enchanting public art and support your local neighboring businesses. Each display is curated with FALL-bany in mind. 
It is available for viewing 24/7 for the month of October 2023. Photos and friends encouraged! 
Learn more about about the artists, artwork, festival, and locations on the main page here
Participating artists: Alicia Barton, Raina Briggs, Nevaeh Hairston, Cara Hanley, Lexi Hannah, Quill Harrison, Stephanie Levay, Aurora Powell, Casey Simonds, and Carl Warren.
ACG's All Hallow E'en Art Path is a creative project that nods to the Halloween Festival's history of local businesses participating in the celebrations as well as highlights local talent in the Region. Thank you to Discover Albany for resurrecting the Festival, so much going on around the county in October, check it out.