As Albany Center Gallery (ACG) approaches its 41st year, the Members' Show focuses on the importance of local and regional artists that live and create work within 100 miles of Albany.
ACG's Members' Show highlights and recognizes a wide range of talented members, bringing together a dynamic cross-section of artists, diverse in medium and degree of establishment. Members range from student and emerging artists to established and international artists, from painters and photographers to sculptors and mixed media artists. ACG sees this show as an opportunity for exposure, promotion, and appreciation of all who have invested their time and energy in making our gallery what it is today.
Members' Show Exhibit Dates: Friday, December 15, 2017 to Friday, January 12, 2018
Opening Reception: Friday, December 15, from 5 p.m. to 8 p.m. (free and open to the public)
Online Submission Deadline: Monday, December 4, 11:59 p.m.
Artwork Drop-off at ACG: Tuesday, December 5, 12 p.m. to 6 p.m.
We invite you to be part of our Members' Show! Please follow the submission guidelines listed below.
Submission Guidelines
You must have an active ACG membership. Not a member or need to renew? Visit

www.albanycentergallery.org/membership

Submit one ready-to-hang work of art – all 2-dimensional drawings and works on paper must be framed and ready to hang with a wire or sawtooth hanger at the time of drop-off.

Any medium accepted (2D, 3D or digital). All media is eligible for entry, excluding work previously shown at Albany Center Gallery.
Size limitation: 30" x 30 " x 30″ (including mat and frame). (Sculpture artists, please contact the gallery if you have concerns with sizing).
All works must be labeled on the back with the artist's name, title, email address and phone number.
Artwork Drop-off:

Artwork must be delivered to ACG on 

Tuesday, December 5, 2017 between noon and 6 p.m. Artist should submit artwork info online via Submittable by 11:59 p.m. on Monday, December 4. If the artist is unable to submit the info online, they should bring a signed and completed Submission Form with their artwork.
Artwork Pick-up:

Artwork must be picked up on

Saturday, January 13, 2018 between noon and 5 p.m.

Artwork left longer than 30 days after the closing of the show will become the property of the Albany Center Gallery.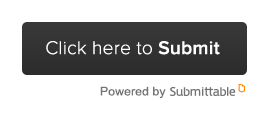 If you have questions or concerns, contact Tony Iadicicco at (518) 462-4775 or by email at director@albanycentergallery.org.